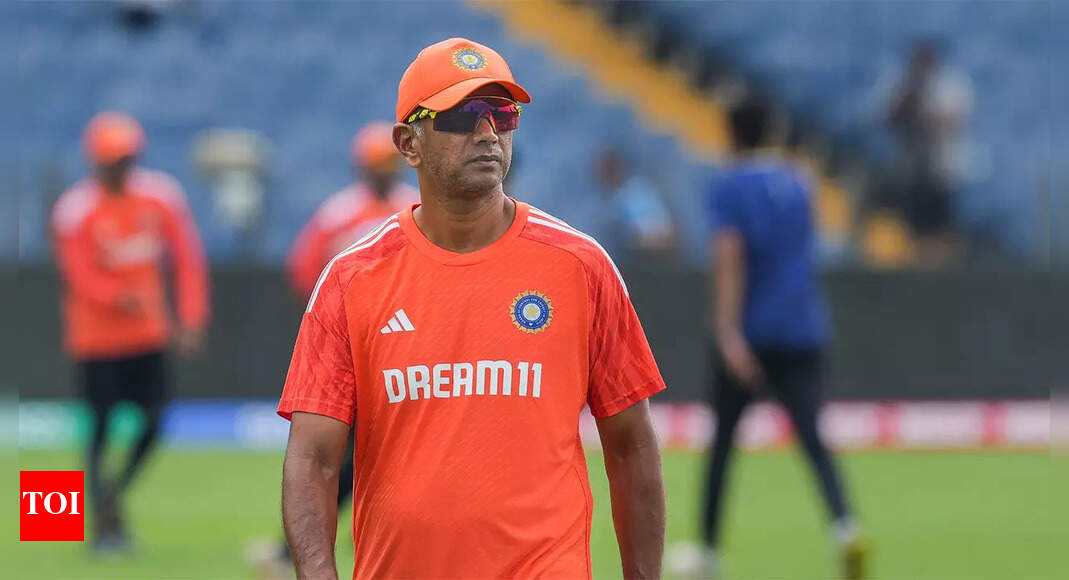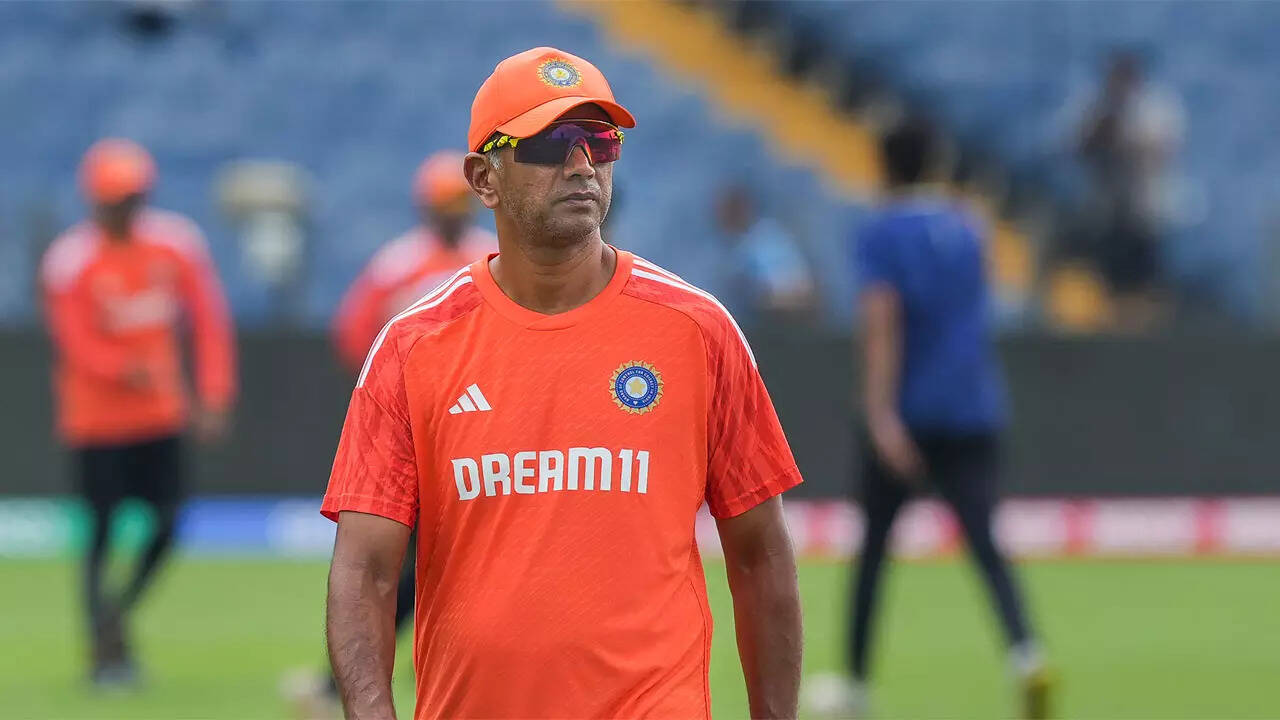 NEW DELHI: As the high-flying Indian team arrived in Kolkata for their next clash against formidable South Africa, head coach
Rahul Dravid
and his coaching staff made a pit stop at the Eden Gardens to have a first-hand look of the track allocated for Sunday's marquee World Cup game.
While the team bus left for hotel from airport, Dravid and support staff, in a routine move, took a detour to the stadium.
It is expected to be a batting belter but the kind of pace attack the Indian team has at its disposal, even the best of batting tracks can turn into a pacer's paradise.
It's a classic Dravid trait and in most cities, the head coach will find some time to get a feel of the 22-yard strip upon arrival. The entire outfield sans two tracks were under cover as the Cricket Association of Bengal (CAB) didn't want to take a risk with forecast of unseasonal showers in next two days.
Dravid was there for around 15 minutes and had a look at the designated strip along with BCCI's head of grounds and pitches committee, Ashish Bhowmick, and local curator Sujan Mukherjee.
While the average score at Eden has been around 215 plus during the two World Cup games, the legacy ground is known for producing good batting strip with reasonable help for seam bowlers.
"The head coach seemed satisfied with the track. We have produced good wickets at Eden. The bounce will be even and batters will get value for their shots. But bottom line is, one needs to play well. Sri Lanka got all out for 55. Was it a bad track?" CAB curator Mukherjee told PTI.
Many believe that inept batting from Bangladesh shouldn't be an indicator of how the Eden track will play.
"The match would be played on the same track where Holland played Bangladesh. That was first game and after that some work has been done on the track. The grass kept is very minimal and Eden is always a black soil track.
"So it will be hard strip where one can hit through the line. This Indian line-up, if they bat first, can score 300 plus," a CAB official who closely monitors pitch preparation said.
(With inputs from PTI)