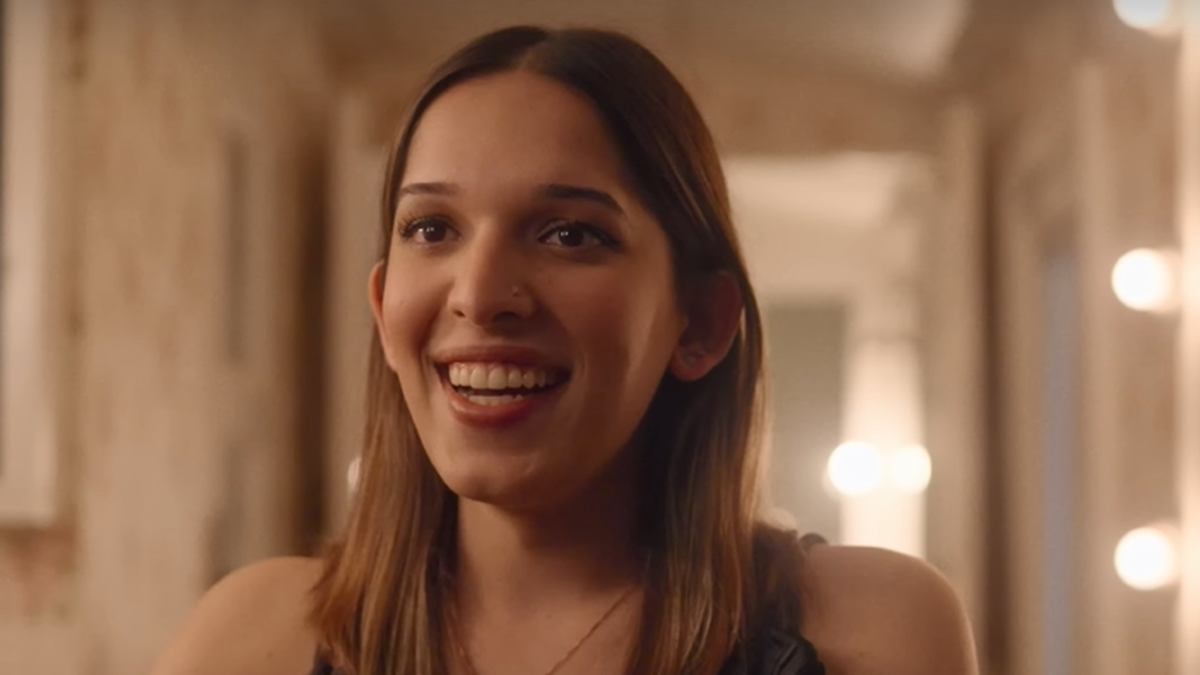 It is hard to navigate the baffling world of modern dating and find true love. And even more so if you are a member of the LGBTQIA+ community. At a time when the Supreme Court has refused to accord legal recognition to marriages between same-sex couples, Amazon Prime Video's Rainbow Rishta shows us just how extraordinarily beautiful, messy, and improbable love between any two people can be. The docu-series, directed by Sarkar, Hridaye A. Nagpal, and Shubhra Chatterji, papers over the horrific experiences of some of its characters, choosing instead to be uplifting and hopeful. All it wants to do is explore six stories of "finding, accepting, and celebrating love." It is mostly heart-warming and occasionally heart-rending.
Ayushmaan, a human rights lawyer in Delhi, moonlights as a drag queen, Lush Monsoon. While he is wary of love and afraid of coming out to his parents, Lush Monsoon is hugely popular and confidently claims agency. His story highlights the suffocation of living a shadow life in the closet.
ALSO READ | The 'Bury Your Gays' trope, and why it's time for the industry to let it go  
Aneez and Sanam, a young lesbian couple, begin an arduous search for an apartment in Guwahati. They call brokers, who pause in confusion or just cut the line on hearing of their identity. But this pair are steadfast in their resolve, both in finding a house of their dreams and in being unapologetic about who they are. Finally, it is their honesty that leads them to a charming house, although they wish that the path to it was different.
Rainbow Rishta (Docu-series, Hindi/English)
Directors: Sarkar, Hridaye A Nagpal and Shubhra Chatterji
Episodes: 6
Duration: 32 to 26 minutes per episode
Storyline: A docu-series on people from the LGBTIQA+ community across India as they find and celebrate love
Imphal-based Sadam has been bruised and battered by love. He decides to ignore his pain and instead give more to the community. He starts a football tournament for the LGBTQIA+ community, sweetly not knowing a thing about football. When he finally finds the courage to go on a date, the past catches up with him and wears him down.
The most well-known face in this series is Trinetra, a doctor, influencer, and the breakout star of Made in Heaven. Hers is the most familiar story, perhaps because she has shared so much on social media. But her candidness and easy laughter are delightful. The series explores not just her struggles with dating life, but also her tumultuous relationship with her parents. They argue that they were not supportive when Trinetra was young because "there is no manual to bring up a trans person." She nurses resentment while also leaning on them for the kind of love and frank advice that only parents are capable of giving us.
ALSO READ:Pride Month 2023 | How queer are our public spaces in India?
The most moving segment belongs to Daniella, an intersex person. Though having endured brutal abuse, she is full of love and spark. We meet Daniella when she is busy preparing for her dream wedding with her partner, Joel. Most of the time, the duo is around their parents and aunts, who smile affectionately at their children. They are their biggest cheerleaders. The room in which this segment is filmed, is small and cramped, but the people inhabiting it have a big heart.
Soham and Suresh have been together for six and a half years. They are deeply in love, but they also have issues to sort out. It is the only story that features children (Suresh's nephew and niece) who are never judgmental and only wish the best for 'Suresh chittappa' and 'Soham's uncle'. The message is clear; same-sex couples can be just as nurturing as heteronormative couples.
The show is equally about parents. As Trinetra's father says eloquently, "It was a coming out for her, and it was a coming out for us as well." There are parents of different kinds — some accepting, some in the dark, some supportive, and some living in denial of their children's identities. The larger society's quiet prejudices also come through: a shopkeeper looks bewildered when asked if he had ever printed a wedding card for a gay couple, and a row of aunties stare in disgust when they see Ayushmaan try on a pair of heels. While a lot has changed (the show acknowledges this in the start, a lot is still the same.
ALSO READ | Smudging the rainbow on-screen: Queer-coding and queer-baiting 
The docu-series is unscripted and has a fluid quality to it. Though abuse and heartbreak simmer underneath, it is largely feel-good and informative. It effectively underlines, perhaps unknowingly, what the Chief Justice of India recently said, "The meaning of liberty is the ability to be who one wishes to be."
Rainbow Rishta is currently streaming on Amazon Prime