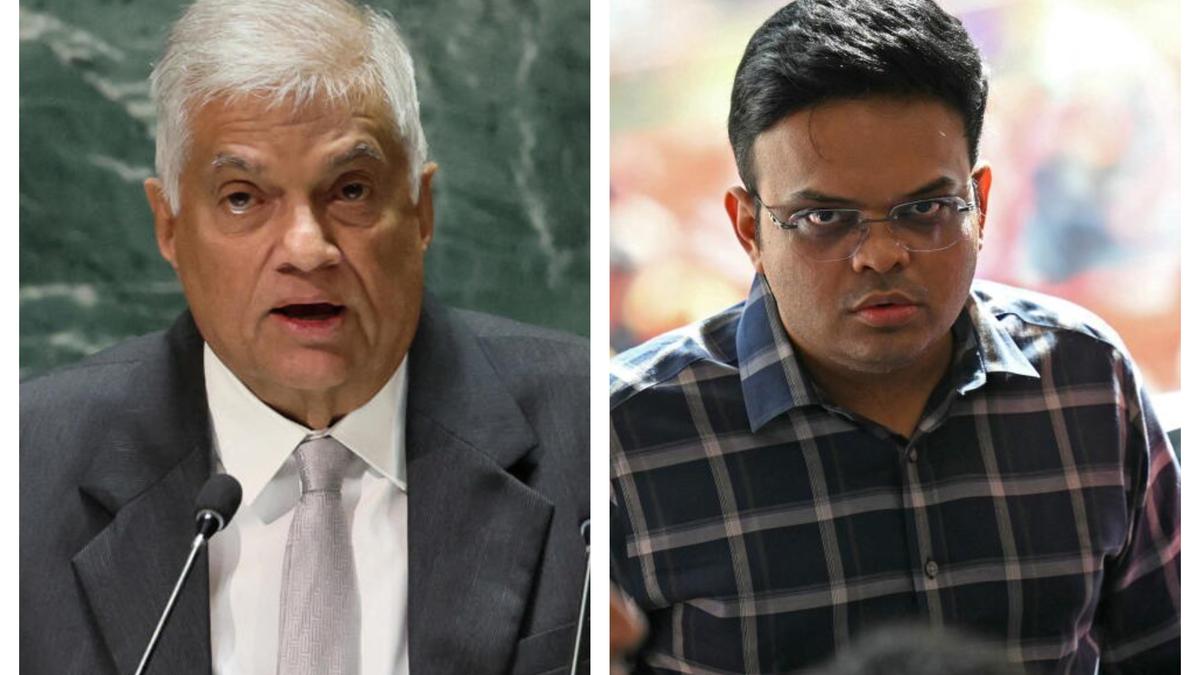 Following recent comments made by former World Cup-winning Sri Lankan skipper Arjuna Ranatunga, that Asian Cricket Council (ACC) President Jay Shah was "running" and "ruining" Sri Lanka Cricket, Colombo has reached out to the Indian cricket administrator from the highest level. Sri Lankan President Ranil Wickremesinghe called Mr. Shah and expressed regret over the remarks blaming him for the collapse of Sri Lankan cricket, a Minister told Parliament on Friday.
"The President spoke to Mr. Shah yesterday [Thursday] morning," Tourism Minister Harin Fernando told The Hindu. "Today, me and my Cabinet colleague [Minister of Power and Energy Kanchana Wijesekera] apologised in Parliament for those comments targeting him [Shah]," Mr. Fernando said.
"We as a Government express our regret to the Asian Cricket Council Chief Jay Shah. We cannot point fingers at him, or other countries, for the shortcomings of our institutions. It is a wrong assumption," Minister Wijesekera told Parliament.
The developments come in the wake of Sri Lanka's poor performance in the ongoing ICC World Cup, which has left fans at home very disappointed. Last week, Sri Lanka's Sports Minister Roshan Ranasinghe sacked the national cricket board, after Sri Lanka 's humiliating defeat against India. Subsequently, the Minister tasked Mr. Ranatunga to lead an interim committee to clean up the country's cricketing scene, but Sri Lanka's Court of Appeal quashed the sports minister's decision and restored the Cricket Board. In yet another escalation for Sri Lankan cricket last week, the International Cricket Council suspended Sri Lanka's membership, citing political interference in its administration.
Meanwhile Sri Lanka's Parliament passed a unanimous resolution, calling for the sacking of the country's cricket board. During the debate, Leader of Opposition Sajith Premadasa alleged there was an "international conspiracy" to ban Sri Lanka cricket, naming Jay Shah.