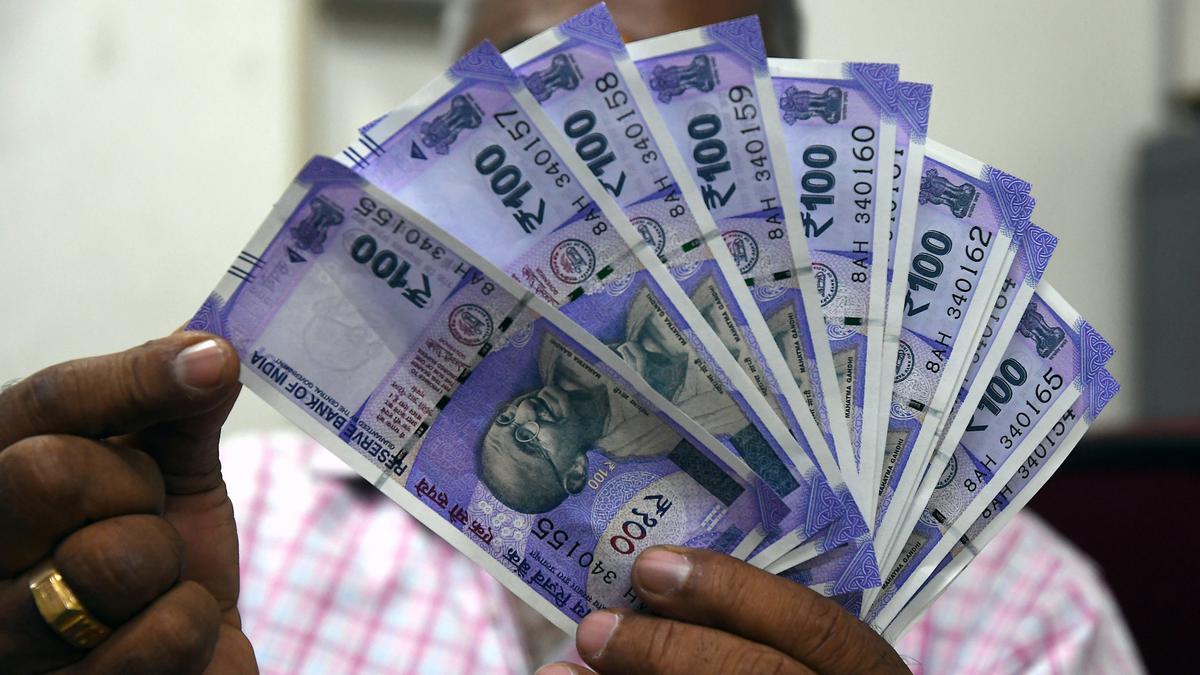 The rupee settled lower by 5 paise at 83.26 (provisional) against the U.S. dollar in a range-bound trade on November 7, tracking a strong American currency overseas and sustained foreign fund outflows.
Forex traders said a negative trend in domestic equities also weighed on the local unit while a correction in oil prices provided support to the currency.
At the interbank foreign exchange market, the local unit opened at 83.23 and touched a low of 83.27 against the greenback. It finally settled at 83.26 (provisional) against the dollar, registering a loss of 5 paise from its previous close.
On Monday, the rupee had settled lower at 83.21 against the U.S. dollar.
Forex traders said the rupee is expected to witness range-bound trade, as investors resorted to dollar buying on account of demand from FPIs, oil and External Commercial borrowing (ECB) redemptions.
The dollar index, which gauges the greenback's strength against a basket of six currencies, was trading 0.37% higher at 105.60.
Brent crude futures, the global oil benchmark, fell 1.78% to $83.66 per barrel.
On the domestic equity market front, Sensex fell 16.29 points or 0.03% to settle at 64,942.40. The Nifty declined 5.05 points or 0.03% to 19,406.70.
Rupee remained range-bound for the entire session as U.S. dollar buying emerged after a pullback by the dollar index. The dollar moved up as a U.S. Federal Bank official indicated the need for more interest rate hikes to control inflation, said Praveen Singh – Associate VP, Fundamental Currencies and Commodities, Sharekhan by BNP Paribas.
Apart from other speakers, the U.S. Fed chairman is scheduled to speak on Wednesday and Thursday and traders may look to see if he backs up the hawkish stance, Singh said.
According to Singh, rupee is likely to trade in a small range on Wednesday also as RBI keeps a control on the rupee value after a small upside was seen on Monday. "RBI has been selling US dollars since the last two months, keeping the rupee well under control and not allowing it to cross 83.30," Singh said.
Foreign institutional investors (FIIs) were net sellers in the capital markets on Monday as they sold shares worth ₹549.37 crore, according to exchange data.