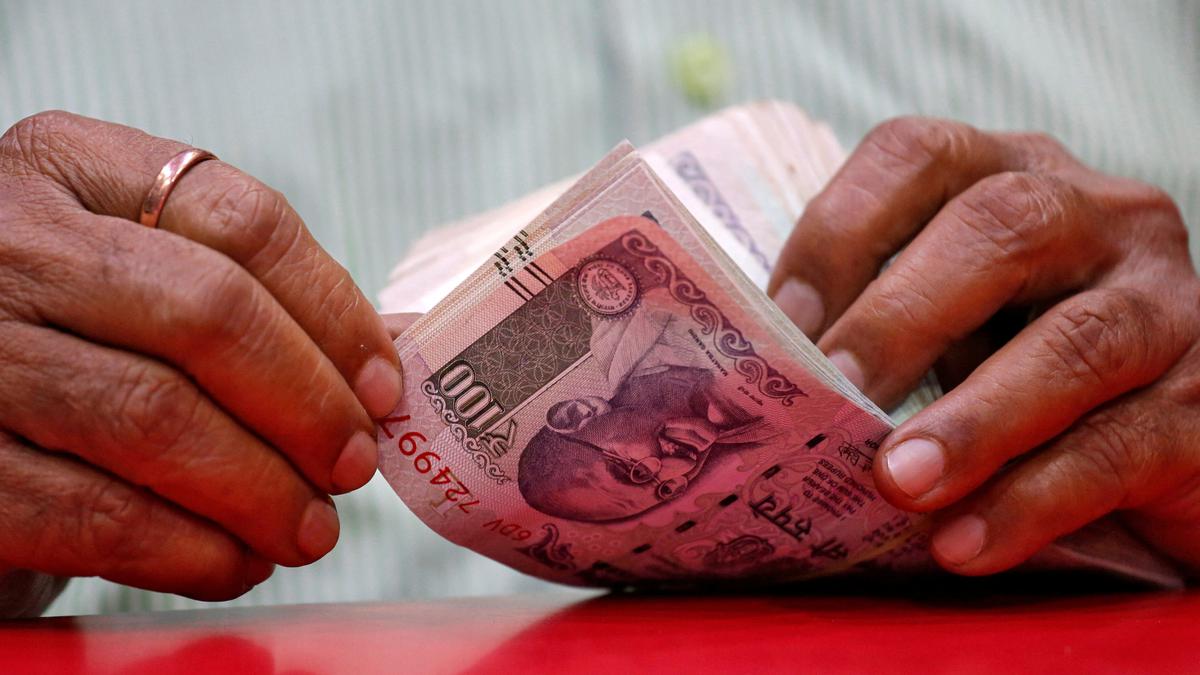 The rupee was trading in a narrow range against the U.S. dollar in early trade on November 8 amid a muted trend in domestic equities and strength of the American currency in the overseas market.
Forex traders said sustained foreign fund outflows also dented investor sentiments.
At the interbank foreign exchange, the domestic unit opened at 83.25 against the dollar and then touched an early high of 83.23, registering a gain of 4 paise over its previous close.
On Tuesday, the rupee settled at 83.27 against the U.S. dollar.
Meanwhile, Brent crude futures, the global oil benchmark, rose 0.02% to $81.63 per barrel.
"Brent oil prices slid to $81.62 per barrel amidst FED policy uncertainty and inconsistent demand from major importers like China and Europe," said Anil Kumar Bhansali, Head of Treasury and Executive Director, Finrex Treasury Advisors LLP.
The dollar index, which gauges the greenback's strength against a basket of six currencies, was trading 0.03% higher at 105.05.
The U.S. 10-year bond yield was at 4.5820% this morning as the market awaits FED chairman Jerome Powell's speech, Bhansali said.
"Outward remittances have been dominating Indian rupee notwithstanding the gain in Asian currencies since Monday," Bhansali added.
In the domestic equity market, the 30-share BSE Sensex was trading 10.83 points or 0.02% lower at 64,931.57 points. The broader NSE Nifty advanced 18.20 points or 0.09% to 19,424.90.
Foreign Institutional Investors (FIIs) were net sellers in the capital markets on Tuesday as they sold shares worth ₹497.21 crore, according to exchange data.