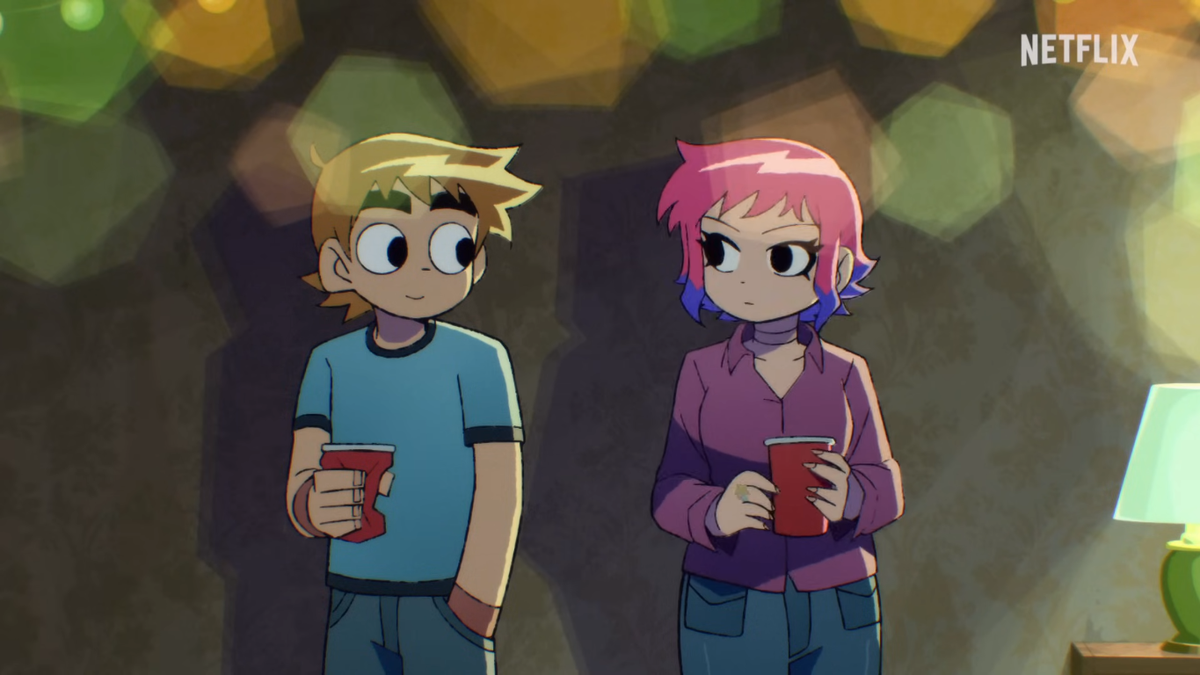 The trailer of the upcoming animated series Scott Pilgrim Takes Off was released by Netflix on Sunday. Based on the graphic novel series 'Scott Pilgrim' by Bryan Lee O'Malley, the eight-episode Netflix series follows up Scott Pilgrim vs. the World, a popular 2010 live-action comedy film directed by Edgar Wright and starring Michael Cera in the lead role.
The trailer begins with Scott Pilgrim dreaming about Ramona Flowers, the love of his life. But he soon realises that he has to defeat seven evil exes of Ramona to date her. The trailer also brings back Scott's much-loved indie band, Sex Bob-Omb.
The animated series 'readapts' the story of its eponymous hero, a 22-year-old high school student in Toronto who plays bass, and Ramona, the new girl he falls for.
The anime series brings back the original cast of the 2010 film. Cera returns in the titular role, Mary Elizabeth Winstead plays Ramona, Kieran Culkin plays Wallace Wells, Anna Kendrick plays Stacey Pilgrim, Brie Larson plays Envy Adams, Alison Pill plays Kim Pine, Aubrey Plaza plays Julie Powers, Johnny Simmons plays young Neil, Mark Webber plays Stephen Stills, Ellen Wong plays Knives Chau. Satya Bhabha, Chris Evans, Brandon Routh, Jason Schwartzman, and Mae Whitman play the Evil Exes.
Scott Pilgrim Takes Off is written and executive produced by O'Malley and BenDavid Grabinski. The series premieres on Netflix on November 17