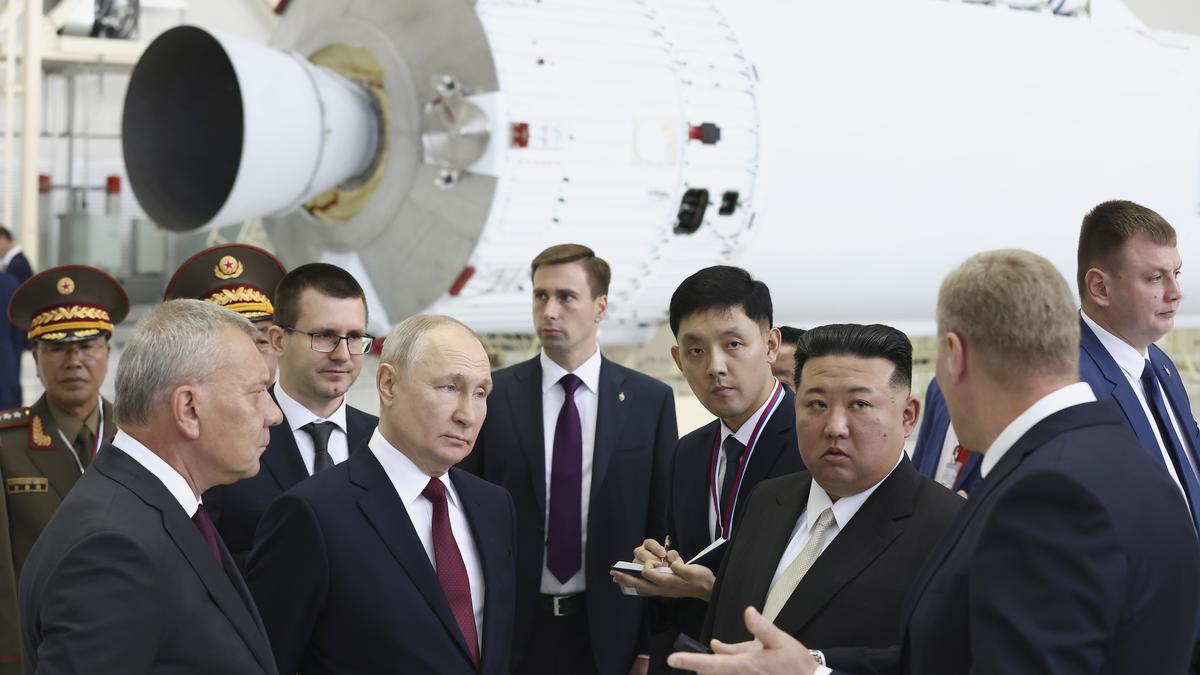 North Korea has likely supplied several types of missiles to Russia to support its war in Ukraine, along with its widely reported shipments of ammunition and shells, South Korea's military said on November 2.
The assessment was released a day after South Korea's spy service told law-makers that North Korea recently provided more than a million artillery shells to Russia amid deepening military cooperation between the two countries, both key U.S. adversaries.
In a background briefing for local journalists, South Korea's military said that North Korea is suspected of sending an unspecified number of short-range ballistic missiles, anti-tank missiles and portable anti-air missiles to Russia, in addition to rifles, rocket launchers, mortars and shells. The contents of the briefing were shared with The Associated Press.
Last week, South Korea, the U.S. and Japan strongly condemned what they call North Korea's supply of munitions and military equipment to Russia, saying that such weapons shipments sharply increase the human toll of Russia's war in Ukraine. Any weapons trade with North Korea would be a violation of multiple U.N. Security Council resolutions, which Russia, a permanent U.N. Security Council member, previously endorsed.
Both Russia and North Korea dismissed the weapons shipment accusations as baseless. Outside speculation about North Korean arms shipments flared after North Korean leader Kim Jong Un travelled to Russia in September to meet President Vladimir Putin and visit key military facilities. The U.S. and its allies accuse North Korea of seeking high-tech Russian technologies to modernise its arsenal of nuclear weapons and missiles in return for its shipments of conventional arms.
In a private briefing with lawmakers on Wednesday, the National Intelligence Service (NIS) — South Korea's main spy agency — said that more than a million North Korean artillery shells have been sent to Russia since August via ships and transport planes. "The NIS said the shells roughly amounted to two months' worth of supplies for the Russians," according to lawmaker Yoo Sang-bum, who attended the NIS briefing.
The NIS assessed that North Korea has been operating its munitions factories at full capacity to meet Russian munition demands and has also been mobilising residents to increase production.
The NIS said North Korea, for its part, is likely receiving Russian technological assistance over its plan to launch its first military spy satellite into space. North Korea's two recent attempts to launch a spy satellite ended in failure due to technical issues. The North failed to follow through with its vow to make a third launch attempt in October, without giving any reasons.
South Korea's military said North Korea also seeks to receive nuclear-related technologies, fighter jets or related aircraft equipment and assistance on the establishment of anti-air defense networks from Russia.