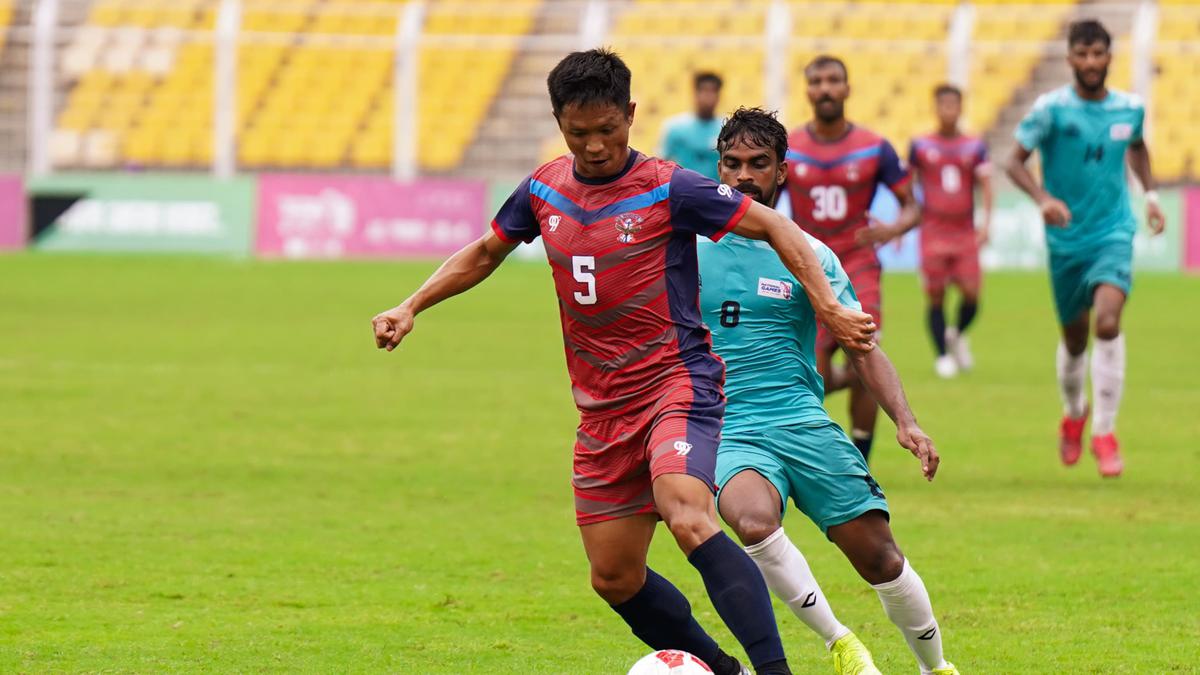 Services and Manipur posted contrasting wins and entered the men's football final of the 37th National Games here on Monday. The final will be played on Wednesday.
Services defeated Kerala 4-2 while Manipur beat Punjab 2-1 in the semifinals.
Nijo Gilbert, who scored off a penalty, gave Kerala the lead in the 27th minute. But Services equalised through Rahul Ramakrishnan early in the second half and Christopher Kemei and Bikash Thapa added two more. In between, G. Sanju G reduced the margin for Kerala.
In the other semifinal, Manipur raced to a 2-0 lead at half time with goals from Phijam Sanathoi Metei and Leimajam Sangkar Singh but Punjab, which scored through Abhishek Rattu, made it tight in the second half.