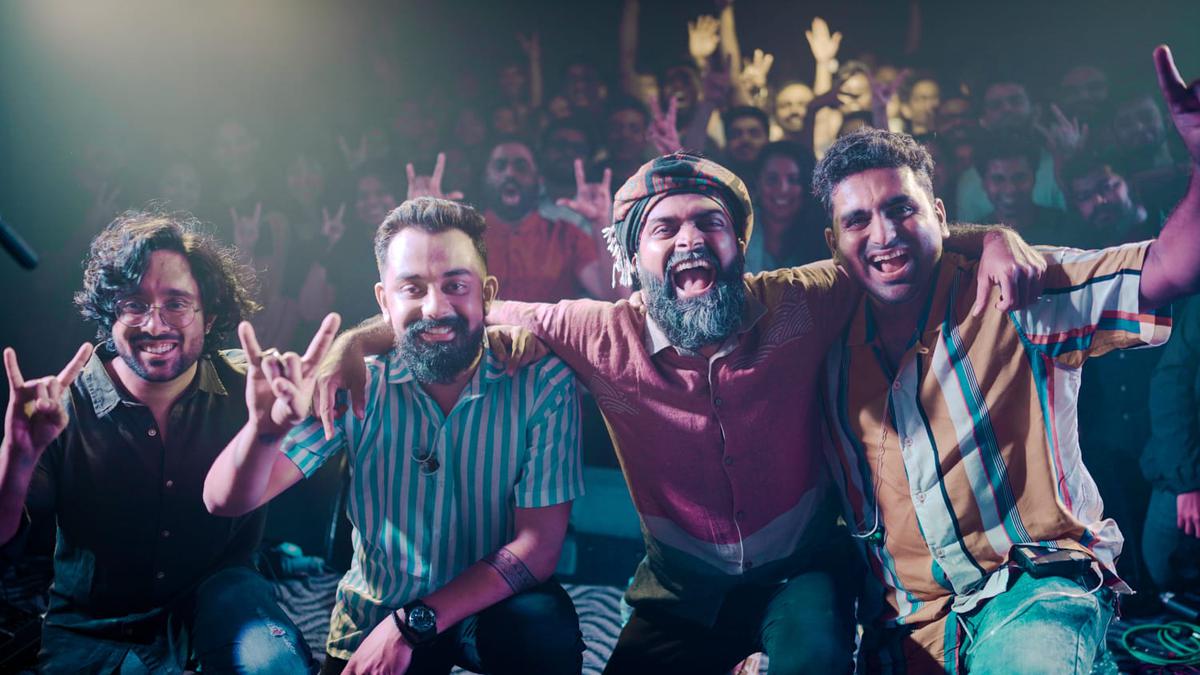 Alva Kuuto
November 9, 7:30 pm onwards
Fandom at Gilly's Redefined, Koramangala
Tickets: ₹499 via Insider.in, plus ₹500 cover charge at the door
Among the newer acts to emerge in India's rich regional music space within the alternative circuit is Alva Kuuto. It was founded by singer-songwiter Praveen Alva in 2022 so that he could take the music of his native tongue Tulu to wider audiences. While Praveen's own compositions such as 'Ninna Suttaya' has put him on a few radars, Alva Kuuto has taken Tulu music to festivals already, including Mangalore Alive in October. The band comprises Alva on vocals and guitar, Abhilash Shet as bassist, drummer Anshuman Upadhyay and Siddharth Pradeep on the guitar. At Fandom, they will be supported by singer-songwriter Dipanjan Chakraborty. Alva Kuuto, for their part, are inspired by folk, but also bring rock and hip-hop into the mix. "The lyrics touch various aspects of coastal life and its people, expressing personal, social, political and spiritual themes. The band will involve and engage the audience through a narration of stories, memories and emotions, and will present folk melodies in contemporary sensibilities and arrangements," reads the event description.
Just Sisters
November 10, 7 pm onwards
Bangalore International Centre, Domlur II Stage
Tickets: Free, RSVP via bangaloreinternationalcentre.org
A quartet of artists, Just Sisters are primarily a vocal harmony group based out of Auroville near Puducherry. At its core are vocalists Shakti Balu (originally from Ukraine), Kirtana Krishna and Sraddha Sobhan (both from India). While Balu also takes on keyboard duties on stage, Just Sisters is completed by percussionist Tommaso D'Avanzo from Italy. With Balu as the chief arranger and harmonist, accompanied by Krishna and Sobhan as soprano and alto harmonies respectively, Just Sisters performs music inspired by the 1950s, including the Andrews Sisters, Lambert, Hendricks and Ross. Performing at the Bangalore International Centre (BIC), the organiser adds in their note about the event, "Their repertoire includes popular jazz and Latin classics arranged for three-part harmony, and sung in English, French and Portuguese." The group stops by BIC as part of a mini-tour, which also includes a performance in Kochi on November 12, put together by event and artist company Heartland.
Mystik Vibes
November 10, 9 pm onwards
The Burrow, Racecourse Road
Tickets: Free, ₹500 cover charge at the door
Around for more than a decade, one of the city's sublime jazz-fusion acts Mystik Vibes continue their run of shows in the city with a performance at The Burrow on Racecourse Road this week. Comprising tabla player and percussionist Muthu Kumar, Carnatic flautist Amith Nadig and contemporary pianist Aman Mahajan, Mystik Vibes present an intriguing sonic conversation between a Carnatic artiste (Nadig), a Hindustani classical artiste (Kumar) and a jazz pianist (Mahajan). Although they originally had bassist Mishko M'ba in their band after releasing the albums The Shadow Tree in 2012 and Fourth Dimension in 2017, Mystik Vibes became a trio in the years that followed. Fresh from performing in Thailand and around the city for months, the trio bring a sense of intimacy with their wide-ranging, yet introspective sound.