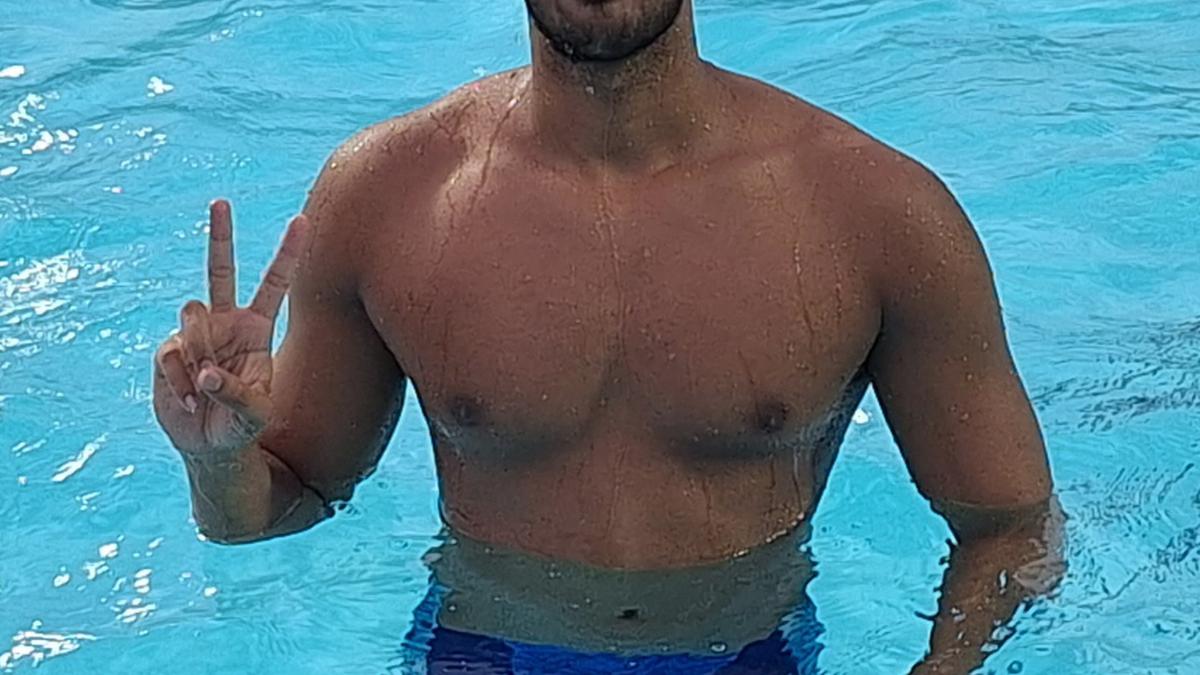 The long season may have worn him out but Olympian Srihari Nataraj still finished the 37th National Games with eight golds, including four in the relays, at the Campal Sports Complex on Saturday.
The final day's action pitted Srihari against the seasoned Virdhawal Khade, the Games fastest man, in the 100m freestyle but the Bangalore youngster had a good start and increased his lead at the turn to better his own meet record.
"Quite a long year, ups and downs but it was good. Going into the National Games, I didn't really intend to get back to full training and I wasn't really sure what to expect but the goal was to help Karnataka to a few golds. Had a few good swims, couple of surprisingly fast swims and the 200m free was probably the most satisfying one," Srihari, the swimmer with the maximum individual golds here (four), told The Hindu.
"I'm going to take some time off after this, give my body and mind some rest and get back to backstroke training…fix my stroke to get back my balance. The goal is to qualify for the (2024) Olympics by March-April and train for Paris."
Four of the five final day's events threw up Games records and Karnataka's Dhinidhi Desinghu (100m free) and Kerala's Harshitha Jayaram (100m breaststroke) were the others to break them in individual events.
"I would say the 100m free was my most satisfying event, given the fact that this is the end of the season and I have been racing so many times and I got the record," said 13-year-old Dhinidhi, one of the bright young faces here.
The results (winners only): Swimming: Men: 100m freestyle: Srihari Nataraj (Kar) 49.97s (MR, Old: 50.41, own); 100m backstroke: S.P. Likith 1:02.25s.
Women: 100m freestyle: Dhinidhi Desinghu (Kar) 57.87s (Mld, Old: 58.34, Shivani Kataria, 2015). 100m breaststroke: Harshitha Jayaram (Ker) 1:13.89s (MR, Old: 1:14.42s, Chahat Arora, 2022).
Mixed: 4x100m medley relay: Karnataka (Srihari Nataraj, Vidith S. Shankar, Nina Venkatesh, Dhinidhi Desinghu) 4:03.80s (MR, OlR 4:11.08, Tamil Nadu, 2022).