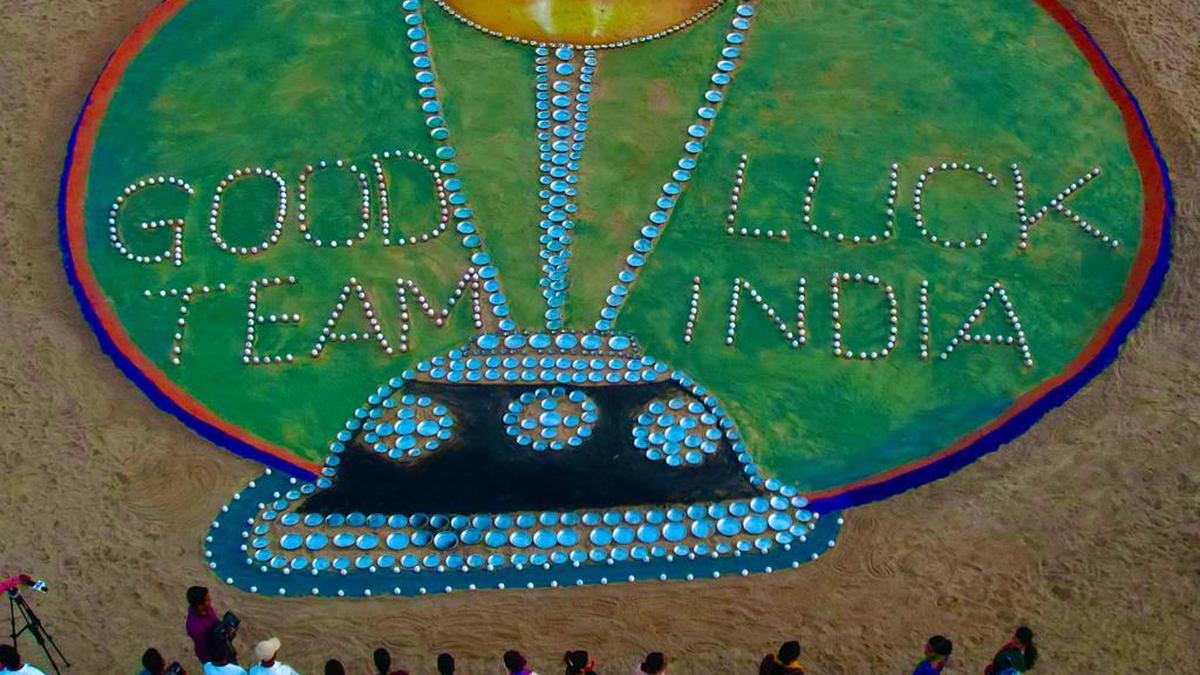 With less than a day remaining before the pinnacle clash of the Cricket World Cup 2023, an avalanche of well-wishes from all corners inundates Team India. Joining the chorus, Sudarsan Pattnaik, the maestro of sand art known for crafting stunning arts for every grand occasion on both the Indian and global stage, produced a masterpiece.
This time, he has created a colossal 56-foot-long World Cup Trophy at Puri beach, with a message 'Good Luck Team India'. The final of ICC cricket World Cup will be played between India and Australia at the Narendra Modi Stadium, Ahmedabad on Sunday.
Mr. Pattnaik came up with a sandy spectacle of World Cup trophy using around 500 steel bowls and 300 cricket balls. This art is about 56 feet long. Students of his sand art institute joined him to complete this sculpture that took about six hours to complete.
"This is our way of wishing Team India for the summit clash," he said.
Mr. Pattnaik has so far participated in more than 65 international sand art competitions and festivals around the world. He does not miss opportunities to spread awareness message through his sand arts, themes of which are often based on Stop Terrorism, Global Warming, COVID 19, HIV/AIDS, Save Environment and Beat Plastic Pollution.