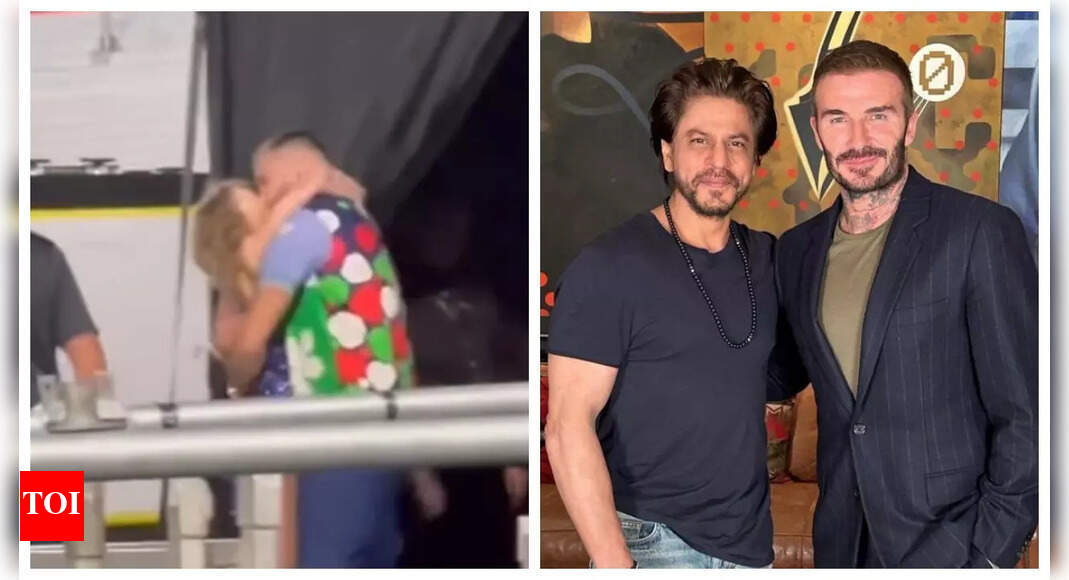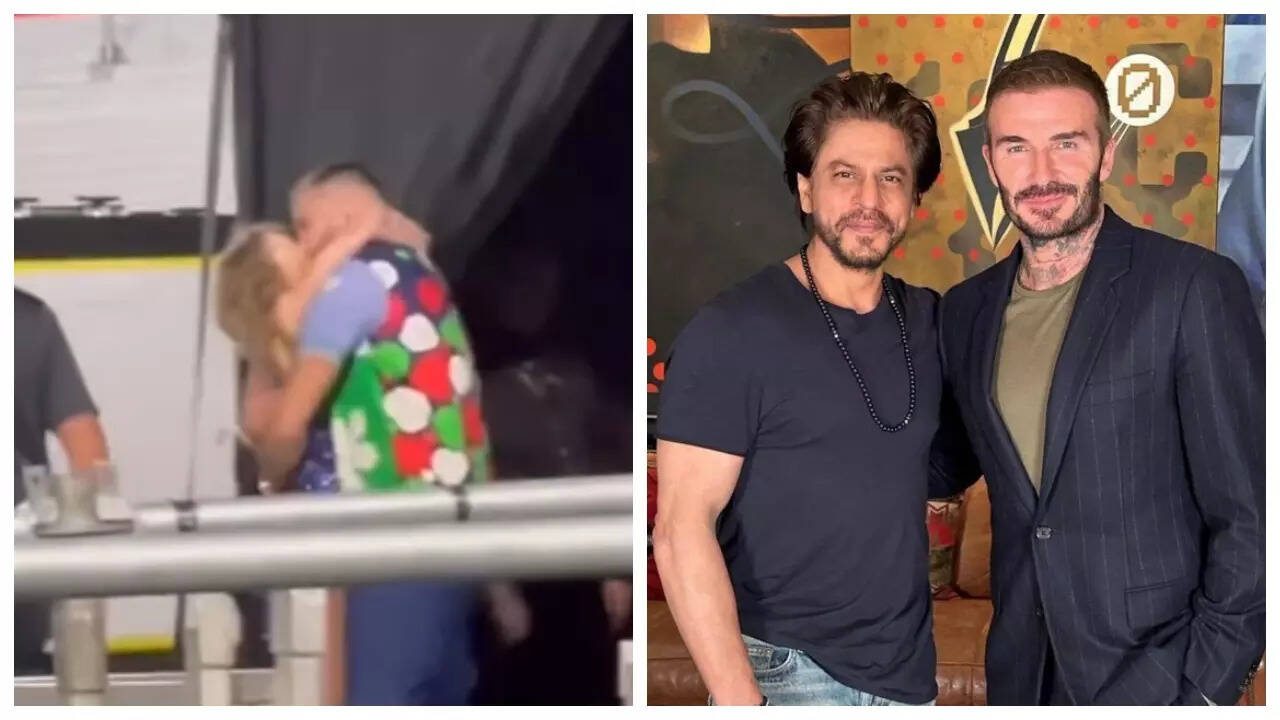 In a week filled with star-studded events and heartfelt tributes, Hollywood's viral moments have kept fans on the edge of their seats. From Taylor Swift's steamy kiss with NFL star Travis Kelce to David Beckham's rendezvous with Bollywood's Shah Rukh Khan and Sonam Kapoor, here are the top stories making waves in Tinseltown.
Taylor Swift and Travis Kelce's smooch takes social media by storm
Swifties around the world were sent into a frenzy as Taylor Swift and NFL star Travis Kelce shared a passionate kiss following the singer's spectacular performance at Argentina's Estadio Monumental stadium.Enthusiastic fans captured the intimate moment, causing it to quickly go viral on social media platforms. This marked the duo's first public lip-lock, leaving fans and the media clamouring for more.
David Beckham's Bollywood soiree with Shah Rukh Khan and Sonam Kapoor
Football legend David Beckham took a break from his busy schedule to embrace the warmth of Bollywood. Visiting Mumbai, Beckham was hosted by none other than Shah Rukh Khan and Sonam Kapoor at their respective residences. Expressing his gratitude on social media, Beckham thanked SRK for the warm hospitality and described the experience as a special way to end his first visit to India.
Pedro Pascal eyed for role in Marvel's "Fantastic Four"

Hollywood star Pedro Pascal, renowned for his role as Prince Oberyn Martell in "Game of Thrones," is reportedly in negotiations to play Reed Richards in Marvel Studios' upcoming "Fantastic Four" movie. Having previously headlined Disney+'s "The Mandalorian," Pascal is set to collaborate with "WandaVision" director Matt Shakman on this highly anticipated project, scheduled to hit US theaters on May 2, 2025.
Justin Timberlake makes red carpet return amidst Britney Spears controversy
Justin Timberlake made a highly anticipated return to the public eye on the red carpet for Trolls 2, marking his first appearance since Britney Spears' shocking revelations in her memoir. Accompanied by his wife, Jessica Biel, and *NSYNC bandmates, Timberlake presented a united front amid recent controversies, putting rumours of strain on his marriage to rest.
"Friends" cast pays tribute to Matthew Perry
In heartfelt social media posts, all five members of the "Friends" cast paid tribute to their late co-star, Matthew Perry, who passed away on October 28. The emotional notes and behind-the-scenes photos shared by Jennifer Aniston, Courteney Cox, Lisa Kudrow, Matt LeBlanc, and David Schwimmer provided fans with a glimpse into the profound impact Perry had on their lives. The stars, referring to themselves as more than just cast mates but a family, continue to mourn the loss of their dear friend.