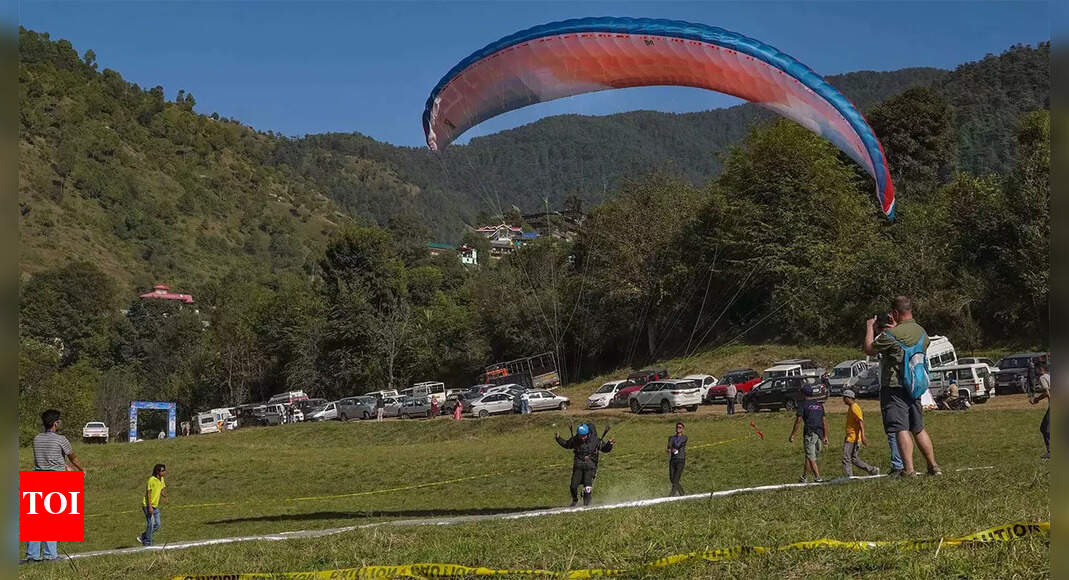 KULLU: Recent tragedies in the Dhauladhar range of the Himalayas have raised concerns about the safety of paragliders, particularly "free flyers" gathering in Bir-Billing of Himachal Pradesh's Kangra district, for the ongoing flying season. Three paragliders have lost their lives in seven days since October 20. Two were free flyers — a Russian and a Polish — while the third was a 29-year-old trainee pilot from Lucknow.
Bir-Billing is a renowned paragliding destination, attracting enthusiasts from around the world.Apart from 93 paragliders from 70 countries taking part in the ongoingCross Country Pre-World Championship, around 300 free flyers have gathered in Bir-Billing this season.
Kiran Raj enjoys paragliding in Himachal Pradesh
The fatalities have prompted questions about the safety measures in place for free flyers, a term used for those who are allowed to use take-off sites at Bir-Billing by the Special Area Development Authority (SADA).
SADA officials said it grants permission to free flyers after verification of their flying experience, documents, licences, and insurance.