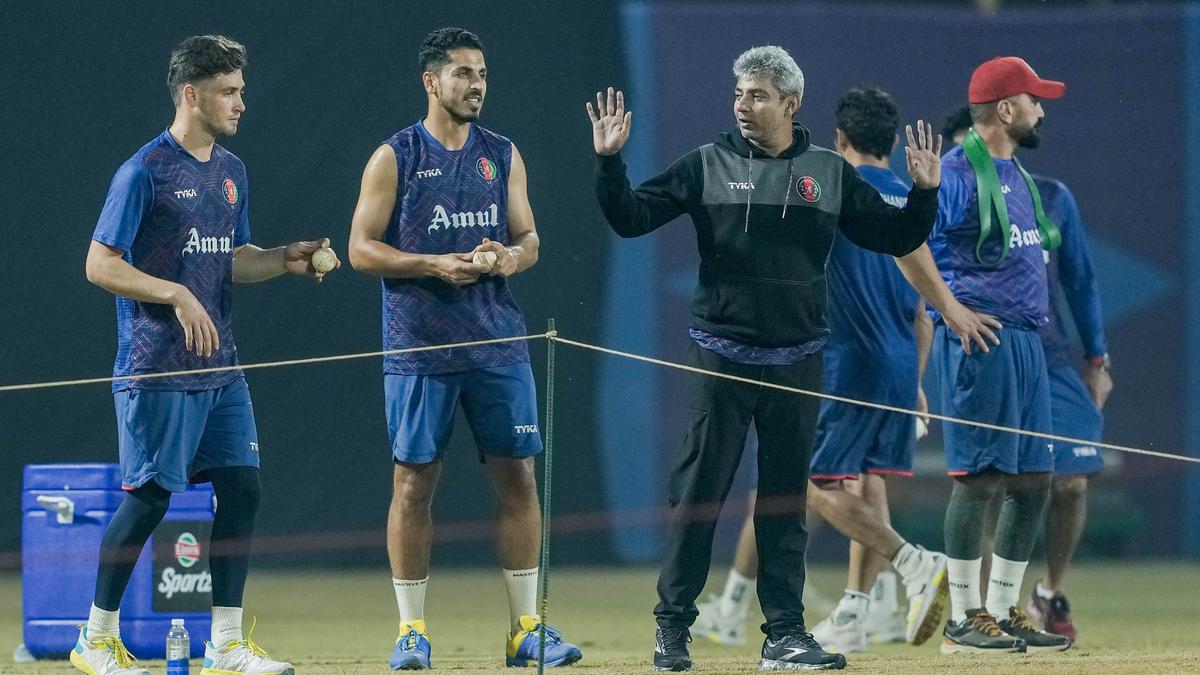 Afghanistan's seminal performance in the ongoing World Cup that helped them toss away the 'minnows' tag has a lot to do with the appointment of Ajay Jadeja as their mentor, reckons head coach Jonathan Trott.
The Afghans have toppled defending champions England, former champions Pakistan and Bangladesh to garner six points in the tournament so far.
It is a position from which they can dream of a place in the World Cup semifinals and a Champions Trophy berth in 2025.
Trott lavished praise on Jadeja for keeping the team in high spirits.
"I think Ajay brings a lot of experience having played a lot of cricket in India. He's always a good sounding board with regards to conditions, venues and also the other subcontinent teams that we've played against," Trott said in the pre-match press meet here on November 2.
The former England batsman said having Jadeja on the board during a high-pressure event made his job a bit easier.
"As for myself as a coach…as a good sounding board with decision making and sort of planning going forward for each game.
"It (Jadeja's presence) is also another good set of eyes on the players to see how they're preparing for the matches and how their careers and talent is being utilised," added Trott.
Afghanistan might view Lucknow, the venue of their next match against Netherlands, as their 'home ground' after having been based here some years back.
But Trott dismissed the theory of 'home advantage' because of the team's prior experience at the venue.
Trott said the pitch has been re-laid at the Ekana stadium and that should nullify such reasons.
"I think when it comes to home ground advantage, I think they (Afghanistan) have good experience of playing here. But in World Cup matches, they've relaid the pitch. So, it's a little bit different to how it has been in the past. I don't think (previous) experience plays that bigger role," said Trott.
However, Trott said the experience of playing against bigger teams will stand them in good stead.
"But we've won against big sides. the big Test playing nations. So, that's good. I think tomorrow's challenge is going to be playing against a very good Dutch side who are in form and that's going to be the challenge for us, so very excited for it."