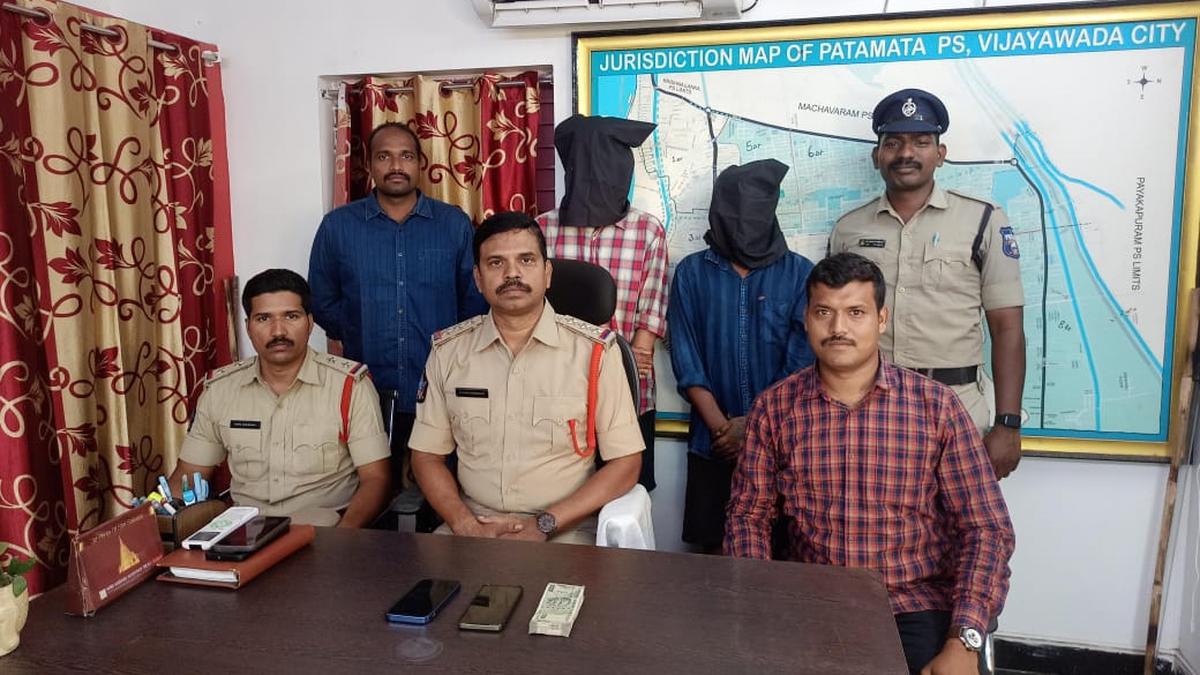 The Patamata police arrested two men, D. Sai Kalyan and Sk. Chand Pasha, who had allegedly defrauded several persons by using a fake payments app.
"The accused would walk up to a person withdrawing money from an ATM and request to give them cash as their debit card wouldn't be working. They would tell the person that they would deposit the money in their Paytm account. After taking the cash, they would simply send a spoof message to the person's number stating that money has been credited, and would leave the spot. By the time the victim realises that no money has been credited, the accused would have disappeared," police said.
"Sai Kalyan, hailing from Jagtiyal in Telangana, and Chand Pasha of Nandigama in Krishna district, were involved in similar cases earlier," police said.
The Patamata police seized two mobile phones and ₹20,000 in cash from the accused.