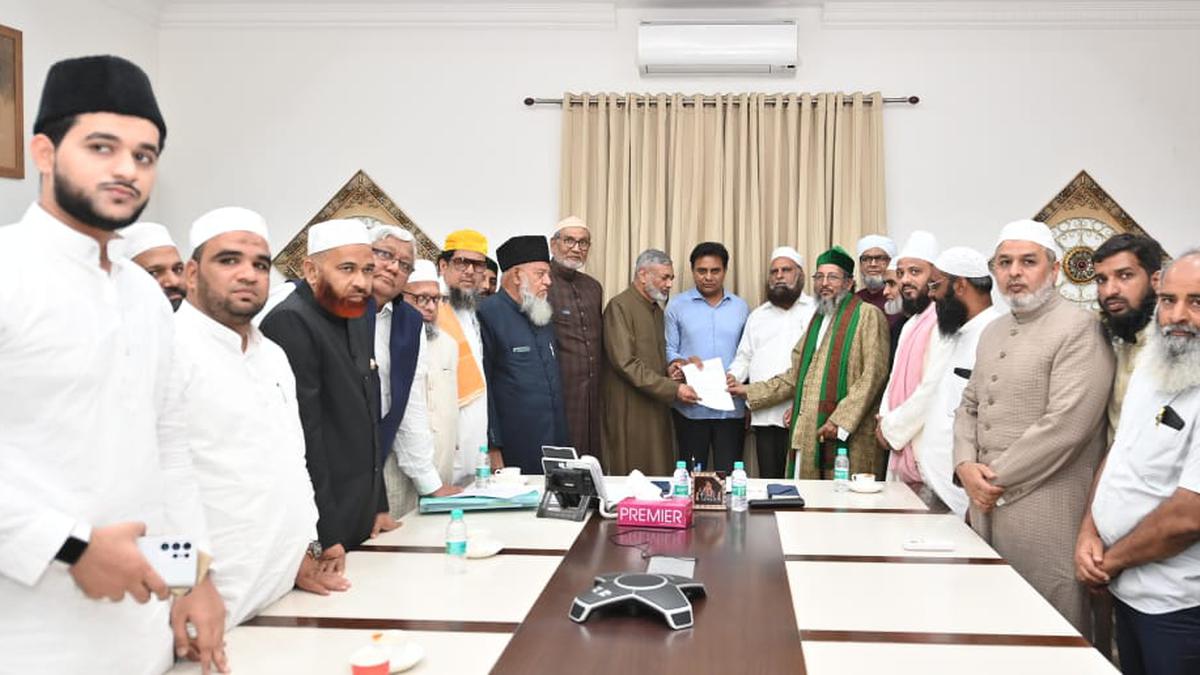 Members of the United Muslim Forum met BRS working president K.T. Rama Rao on Friday and extended their support to the BRS.
They said the BRS government worked sincerely for the welfare of the minorities in Telangana and also allocated the highest budget for the minorities compared to other States in the country.
They added that the BRS government introduced various schemes that improved the socio-economic conditions of the minorities in the State, especially after the formation of Telangana.
During the programme, the members said the gurukulas, which were set up for the students from the minority communities, had laid the path for their brighter future. The delegation also highlighted how the Shaadi Mubarak scheme was helping women from minority communities.
They presented a memorandum to the BRS working president and also talked about the measures to be taken in the future to help the minorities.
Mr. Rama Rao said the BRS government was working for the welfare of all sections of society, irrespective of their caste, region and religion. He mentioned that there were no curfew or other communal disturbances in the State in the past 10 years. Telangana believes in the culture of 'Ganga-Jamuna tehzeeb'. He thanked the United Muslim Forum for extending its support to the BRS.
Maulana Akber Nizamuddin, Moulana Ziauddin Nayyar, Maulana Syed Masood Hussain, Maulana Syed Zaheeruddin Ali Sufi, Maulana Syed Muniruddin Mukhtar, Maulana Shujauddin ifteqari, Maulana Sayeed Qadri, Maulana Shafiq Alam, Maulana Kamil Pasha Shuttari and Maulana Zafar Ahmed Jameel were among those present.