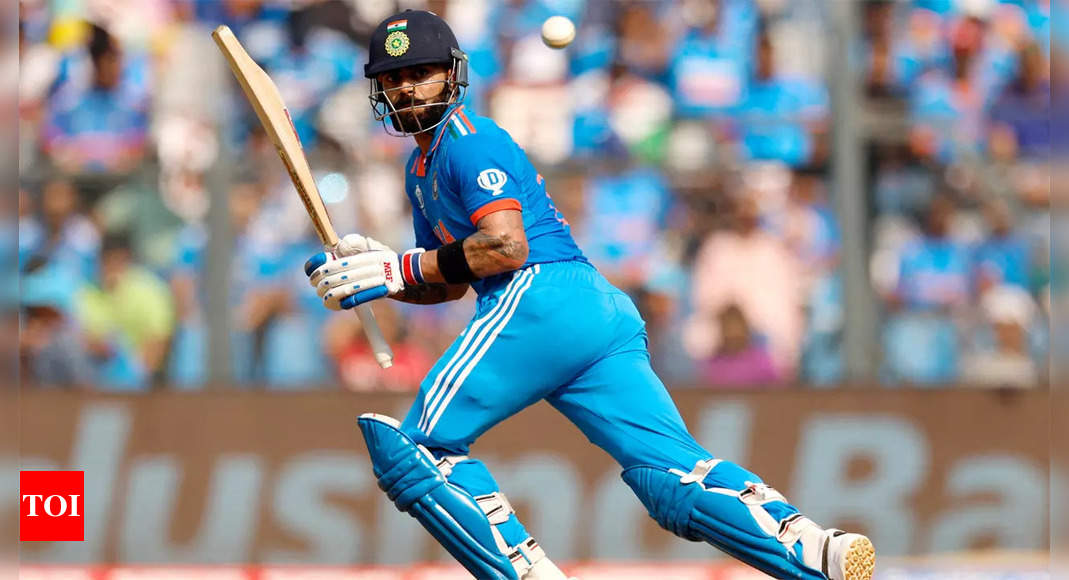 NEW DELHI: Records are meant to be broken when
Virat Kohli
steps onto the field to bat and the star India batter has owned another world record in the one-day internationals.
The former India skipper Kohli has completed 1000 runs in a calendar year during the World Cup match against Sri Lanka at Wankhede Stadium in Mumbai on Thursday.
This was the eighth time in Kohli's career that he achieved a milestone of scoring 1000 runs in a year, eclipsing former India legend Sachin Tendulkar's previous record who had achieved the feat seven times in his career.
Kohli achieved the remarkable milestone of scoring over 1,000 runs in the years 2011, 2012, 2013, 2014, 2017, 2018, and 2019. In contrast, Tendulkar's impressive feat occurred in 1994, 1996, 1997, 1998, 2000, 2003 and 2007.
Kohli also remains the only batter to hit ten centuries vs Sri Lanka — a record by any batter against any team in ODIs.
India vs Sri Lanka, WC 2023: Sri Lanka captain Kusal Mendis wins toss, opts to field vs India in Mumbai
Tendulkar still holds the record for scoring the most runs in a calendar year, having accumulated 1894 runs in 1998.
Kohli notched another significant milestone by reaching his 118th fifty-plus score in ODI cricket, a feat that places him on par with the Sri Lankan legend Kumar Sangakkara on the prestigious list.
But Kohli's quest of equalling Tendulkar's world record of 49 ODI tons remained unfulfilled as he perished for 88 off 94 balls.
Among ODI cricketers, only Tendulkar, with 145 fifty-plus scores, surpasses Kohli in this remarkable achievement.
Earlier, Sri Lanka captain Kusal Mendis won the toss and elected to field against unbeaten hosts India who can seal a semi-final place with victory.
Rohit Sharma's men have lived up to their billing of favourites for the event, winning all six of their round robin games so far.