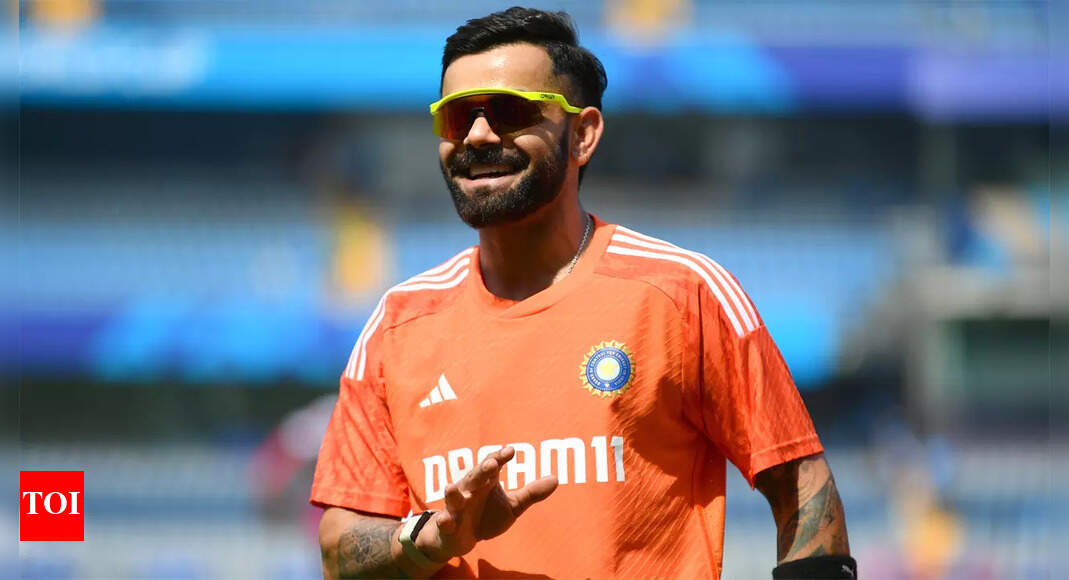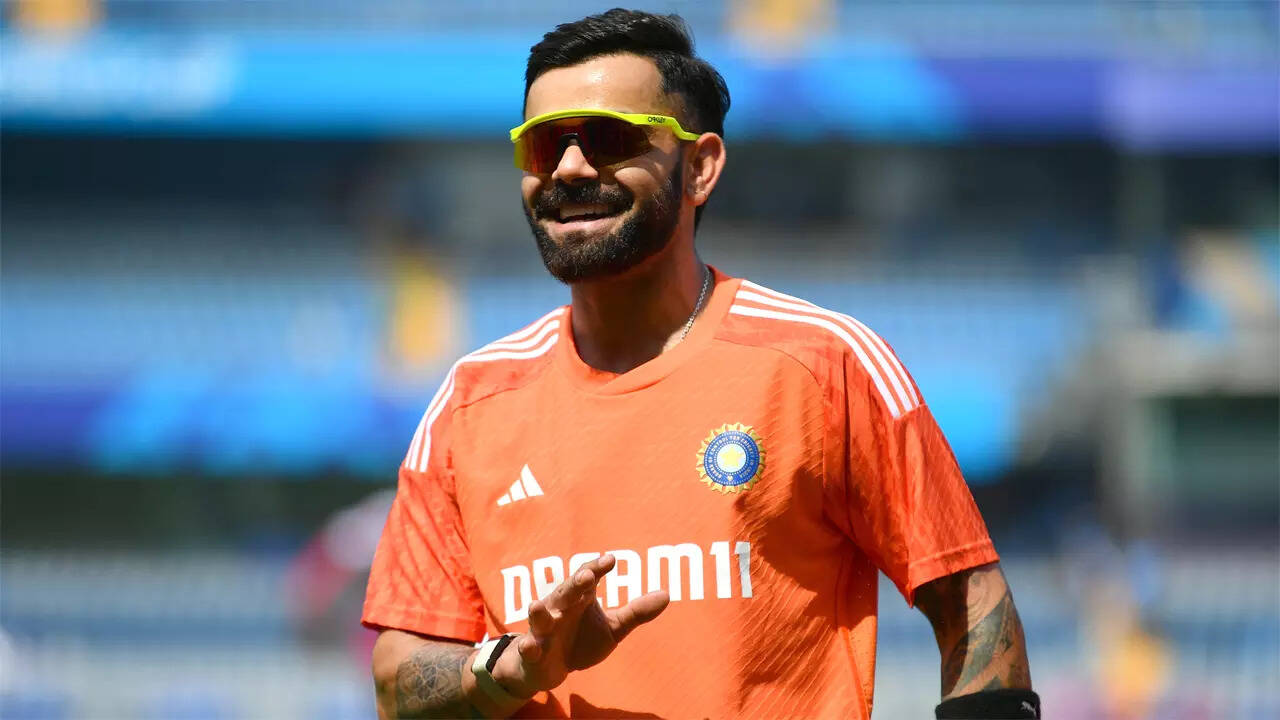 KOLKATA: The entire Mohun Bagan cricket team was on celebratory mode having just won the P. Sen Trophy at the Eden Gardens back in 2009, barring one individual.
From a distance, the architect of that crown was quietly sitting on a famous white coloured cane-chair, fo
Virat Kohli
was all of 20, already an U-19 World Cup captain, touted as the next big thing in Indian cricket but a solitary half-century in five ODIs wasn't a reflection of what one was going to witness over the next decade.
As Kohli steps onto field on his 35th birthday, against South Africa in-front of of a packed crowd on the same hallowed turf, there would be an over-riding feeling among the handful who had watched the genius in the making 14 summers ago.
In extreme heat and humidity, Kohli scored 184 off just 121 balls in that final match against Town Club. It was not even a decent club attack but in those challenging conditions, it was unbelievable domination from a future superstar.
World Cup 2023: India crush Sri Lanka, become first team to qualify for semifinals
"Bahot tough thaa. Lag raha tha skin phat raha hai (It was tough. The heat was unbearable)," Kohli told reporters that day apart from answering the customary questions on his possible comeback into the Indian side.
But that 'club class' hundred was the pre-cursor or trailer for the full length feature film released around six months later on Christmas eve when he scored his first of his 48 ODI hundreds — 107 vs Sri Lanka at this very ground.
It was still a chubby-cheeked Kohli, not the chiselled-jaw world class athlete, who forged a beautiful partnership with Gautam Gambhir.
Post-match, Gambhir called up Kohli and handed his player of the match cheque to the young player as a mark of encouragement from a senior player.
Who knows the world record equalling 49th hundred might just happen at the same venue where it all started.
There won't be 70,000 'Kohli masks' in the stands but when have "Viratians" (as his die-hard partisan fans identify themselves) needed to mask up. They have Kohli in their hearts and a prayer on their lips for the 49th ton on what could be the best strip for batting thus far in the competition.
"He is not tensed about his 49th hundred. His job is to contribute to team's cause and he has done that. We still discuss about the game.
"For me, what stands out is his discipline, dedication and above all staying so rooted and humble in this journey," childhood coach and mentor Rajkumar Sharma told PTI on the eve of his favourite student's birthday.
More than Guru-Shishya, Rajkumar-Kohli share a father-son bond. And now Kohli's elder brother Vikas and sister Bhawna's kids also train at the iconic West Delhi Academy in Paschim Vihar.
On Sunday, the coach has planned an intimate birthday celebration along with family members before getting on to watch his ward in action.
But before that Sharma does have another challenge: to deal with the requests of close to 50-odd Bangladeshi journalists, who all want to interview him on the 'Making of Virat', something he has spoken about a zillion times.
Life might come to a full circle for world cricket's most bankable mega-star, a phenomenon big enough for a global body to market his name to get into the Olympics.
He is Virat Kohli. He is everything. A precocious talent, wayward with rough edges, a fitness freak, a manic run-machine, a social media game-changer blessed with eloquence to match for, fiercely protective but an elegant public figure.
His persona has changed and one can see how free and charged up he has been after relinquishing his captaincy.
On November 5 last year, Kohli was asked about his celebration plans and he had said that everything will happen after the T20 World Cup final in Melbourne.
The CAB's plans to have a public birthday celebrations didn't get BCCI's nod. May be the legend himself wants to keep everything on hold till November 19.
On that day, he won't mind Mohammed Siraj and Shubman Gill carrying him on their shoulders at Motera.
That will be the best and belated birthday gift for the man who has carried Indian team on his shoulders for more than a decade.