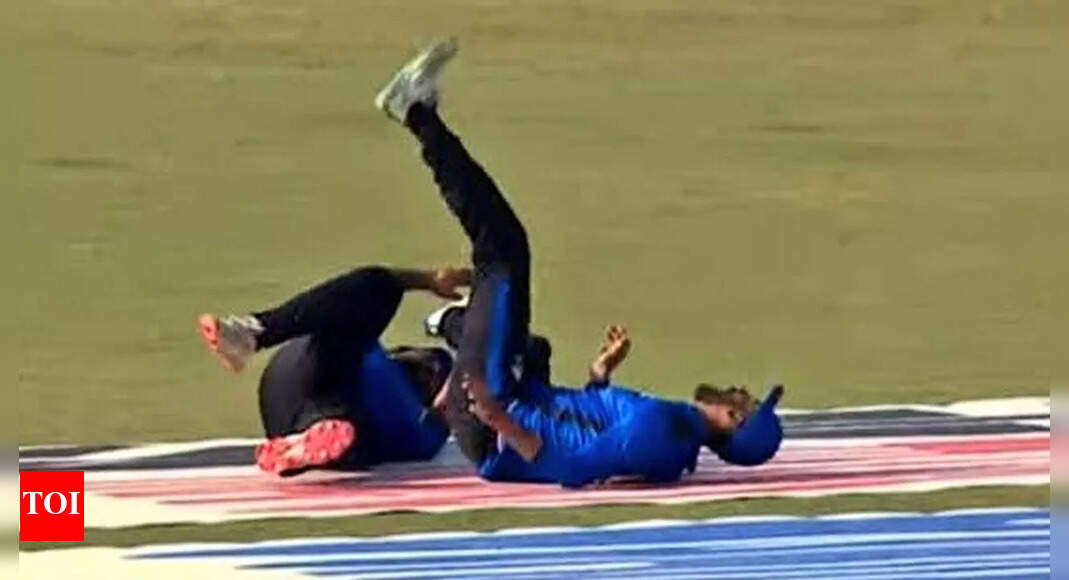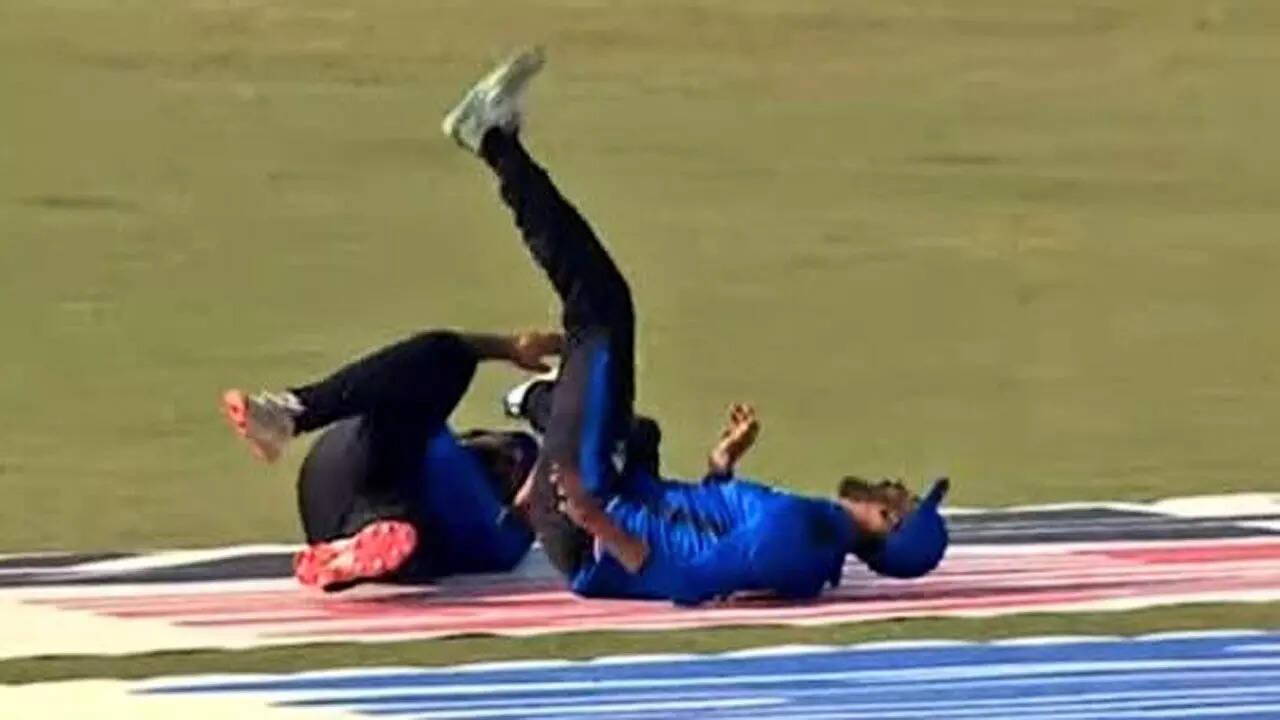 NEW DELHI: Pakistan's new Test captain Shan Masood on Friday escaped a serious injury after an on-field collision with teammate Sarfaraz Ahmed during a domestic match.
The injury could have jeopardised Shan's availability for the upcoming crucial tour of Australia starting next month.
The incident took place during a List-A semi-final match between Karachi and Multan at the Rawalpindi stadium.
Shan and Sarfaraz, playing for Karachi, ran to take a catch from opposite directions near mid-off and ended up in a nasty collision, with the former unable to get up immediately as the latter retrieved the ball.
The impact of the collision led to Sarfaraz also spilling the catch of batter Sohaib Maqsood.
The match was also halted for a few minutes as Shan walked off the field with assistance from support staff, clutching his ankle, thus leading to concerns about how serious the injury was.
But, an official from the Karachi team said that initial scans had shown no serious injury to the ankle.
Shan had scored 41 runs off just 38 balls during the Karachi innings.
The Pakistan Cricket Board named Shan as the Test captain for the ongoing 2023-25 ICC World Test Championship cycle.
On the other hand, pacer Shaheen Shah Afridi was announced as the T20 captain after Babar Azam stepped down from the role across formats following a disappointing World Cup campaign in India.
Neither Shan nor Sarfaraz were part of the Asia Cup and World Cup.
(With inputs from PTI)