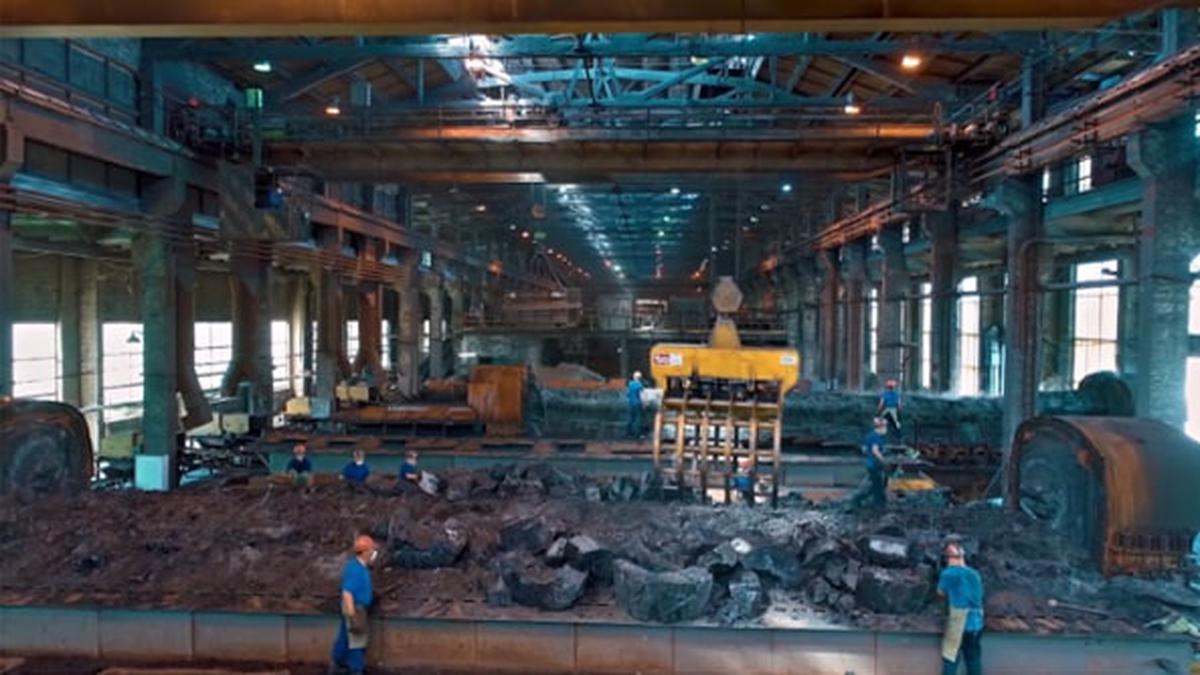 Carborundum Universal Ltd.'s (CUMI) Russian subsidiary Volzhsky Abrasive Works (VAW) posted contraction in sales in rupee terms in the first half of FY24 on account of a weak Russian Rouble, said CUMI Managing Director Sridharan Rangarajan.
"It is important to bring the perspective of war here," Mr. Rangarajan said. "VAW, our Russian subsidiary, grew in H1 in Rouble terms 24% (consolidated basis). However, in Rupee terms, this turned out to be a de-growth of 6%," he said during an earnings call.
According to him, the conversion rate of Rouble to Indian Rupee during H1 of FY23 was 1.24 and in H1 of FY24, it stood at 0.94 whereas the exchange rate remained the same. The overall growth of CUMI in H1 would be in the range of 9.6%-10%.
He also pointed out that VAW's performance had been 'good' in local currency terms and delivered its highest-ever quarterly sales of 2.5 billion Roubles in Q2 against 1.86 million Rouble. Also, in H1 basis sales grew by 24% to Rouble 4.9 billion.
Operations were running well and there had been an increase in sales volume compared with last year — 4% in silicon carbide, 18% in abrasives and 10% in refractories. Also, price realisations were better compared with the previous years, he said.
"When converted to INR, the story looks a little different and shows downward performance because of a stronger Rouble during Q2 of the last year where it was at one Rouble equivalent to 1.33, whereas it has become much weaker at 1.01 in Q1 FY24 and 0.88 in Q2 FY24."
"We delivered a profit of Rouble 418 million, same as during Q1 of the current year against Rouble 236 million during Q2 over the last year," he said.
Stating that VAW was able to collect all its receivables, he said it continued to be debt-free and the outlook remained stable and positive.
Meanwhile, South African subsidiary Foskor Zirconia posted lower sales on postponement of orders by top three customers and price pressure from Chinese supplies.
In FY24, CUMI expects its German arm Awuko Abrasivess to post about €2.5 million in losses and achieve breakeven by FY25.
On standalone books, CUMI had a total debt of ₹23 crore and on consolidated basis it was ₹140 crore compared with ₹178 crore as of June 2023, said CFO P. Padmanabhan.
CUMI had incurred a capex of ₹97 crore so far at the consolidated level and for the full year, it would be ₹260-280 crore against ₹300 crore as per earlier forecast.
CUMI remains a debt-free company. CUMI's free cash generation is very good. The overall performance of the company in H1 is good. Volume and price growth is good in Refractories, Ceramics and Electrominerals. Major portions of the Abrasive business, volume growth is very good, Mr. Rangarajan said.
"CUMI's standalone growth could be in the range of 10%-12% against earlier forecast of 15%. Consolidated could be in the range of 5% against the earlier forecast of 10%, largely because of the exchange impact of Rouble," he said.