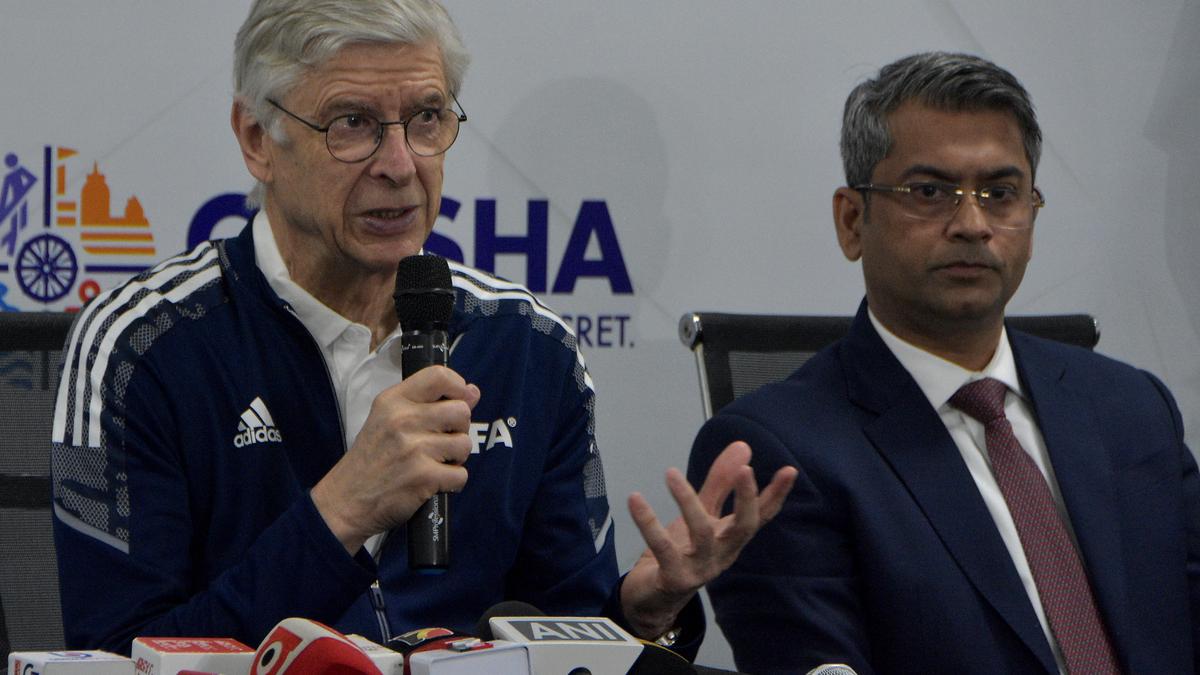 Indian Football received a notable assist in its development efforts when the legendary coach Arsene Wenger dedicated a premier talent harnessing academy that will be managed by the world governing body of the sport — FIFA.
Wenger, who is currently FIFA's global chief of football development, said the academy will focus on scouting talents at the right age and prepare players for the future Indian teams.
The world body has the All India Football Federation and the Government of Odisha as associates in the venture, which will be called AIFF-FIFA Talent Academy.
This was formalised on Tuesday with the signing of a Memorandum of Understanding with the AIFF president Kalyan Chaubey and R. Vineel Krishna, commissioner-cum-secretary of the department of sports and youth services of the State Government.
"I believe India has always invested a lot in education. But football is not like any other job. Unfortunately, it starts at a very young age. You cannot start to play football at 15 years of age. You have to start at five-six years because you have to find your feet. That's what we want to do," Wenger said in his address to the media after the signing process.
"No country has the moral right than the other one to be on top in the world. It is just about how well you educate your children and the best countries do it in the best way. Our effort will be to educate the children in India and make them be as good as they can be," said Wenger, whose developmental work with Premier League side Arsenal is now a part of world football's folklore.
The academy presently has two dedicated practice grounds with facilities to host approximately 50 trainees in a residential system. Spain's Sergi Amezcua Fontrodona will be the head coach for two years. FIFA will soon finalise a team of support staff to start the training programme.