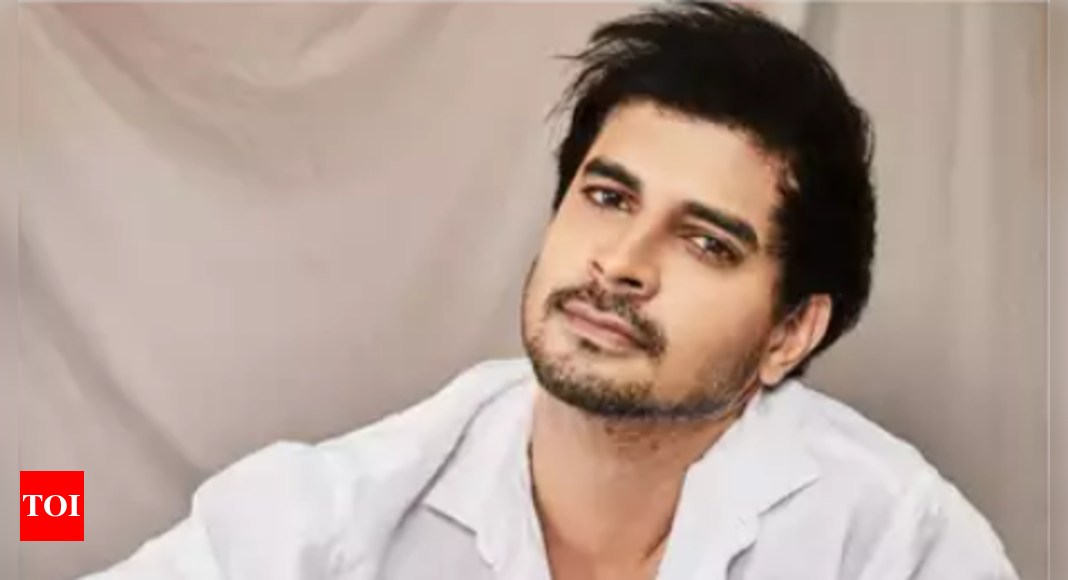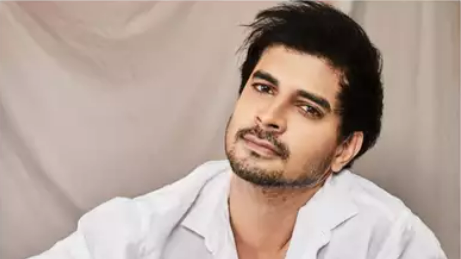 Delhi boy
Tahir Raj Bhasin
made his debut with
Kismat Love Paisa Dilli
(2012) and made brief appearances in Kai Po Che! (2013) and One by Two (2014). He made his official film debut with Mardaani (2014) and garnered applause with Chhichhore (2019) and 83 (2021) in which he played
Sunil Gavaskar
. Currently garnering accolades for his webseries Sultan of Delhi, the actor gets into a quick chat with ETimes about his role, the OTT space and more…
The response to Sultan of Delhi has been amazing.Thoughts? Also tell us a little about Arjun's (his character) journey
It obviously feels great. Just a few weeks back, I woke up to it being the number one show in India across all platforms, so that's like super validation.About how I came to become Arjun, Milan (Milan Luthria- director) called me into his office two years ago, and narrated this amazing synopsis to me, which seemed to check all the boxes of my bucket list. An alpha male man from the 60s, Arjun blends romance, drama and action. And as far as the character goes, he's one of the most complex characters that I've played, purely because he can shuffle between being a charmer to an aggressive alpha, when he needs to be.
I read somewhere that you were always the first choice for the role and Milan only had you in mind?
That is true and it was incredibly flattering, but it also puts a certain amount of pressure. As an actor, a role needs to be challenging as well as different from anything that I have done before. And I remember asking Milan what he saw in me and what his process was like. He then told me that he wanted to reinvent how I was seen, and it really takes a director like him to see you in a kind of part where you don't even see yourself.
With the OTT space opening up so many avenues, has it made things easier for actors vis à vis choices?
In terms of roles, I think it's still very challenging, because it depends on your own choices. For an actor, it always takes more courage knowing that you have to pick something completely clutter breaking from what you've done before, and that has always been my objective. Thankfully, I have never been typecast and I want to surprise myself as well as the audience.
In terms of choices, yes there are a lot many avenues open now, and that is great, purely because of the amount of quality content that is now being made. However, at the end of the day, content is king on OTT and you can't really go wrong when it comes to the writing part.
You have worked with directors like Milan Luthria,
Kabir Khan
,
Nitesh Tiwari
, amongst others. Take us a bit through that experience
Well, the common thread that runs through all of these names is that they're all very experienced. And I think that experience comes with a certain amount of security and a certain eagerness to collaborate. One takeaway I carry with myself through all these directors, is that while they give you very precise directions during the phase when you're in prep, but when you get on set, they give you the trust and the space to then do your own thing, and the direction is very minimal. So, there is a lot of breathing space and a deep level of trust that these directors placed in me, which is quite humbling.
What's next? Any particular actor/director you want to work for?
I would love to do a full on comedy next, since I have only done it in parts till now. In terms of directors, I would definitely like to tie up with Vishal Bhardwaj and Abhishek Banerjee next. On the work front, we will be out with the next season of Yeh Kaali Kaali Ankhein soon.