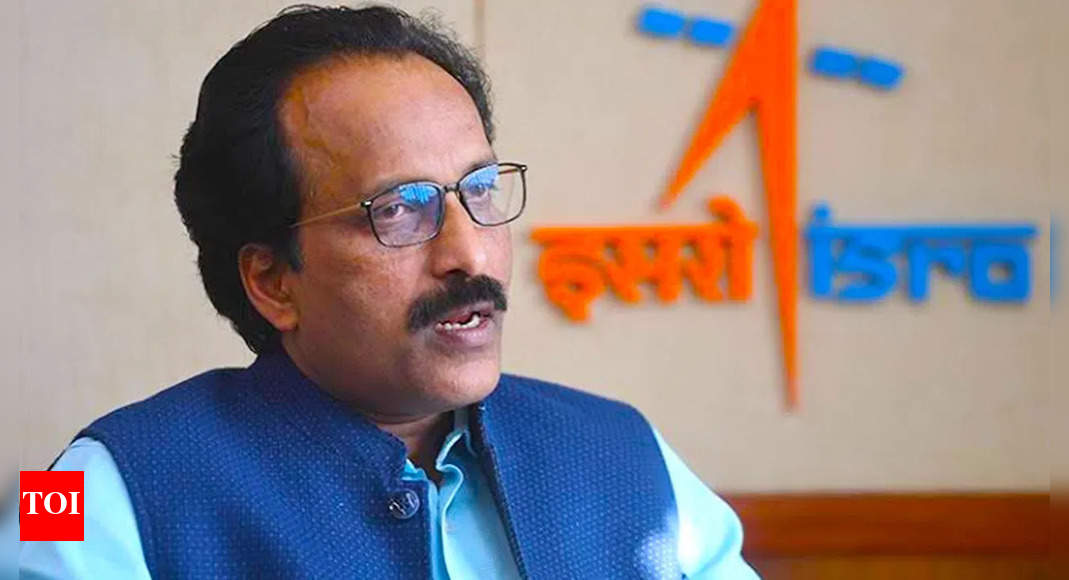 BENGALURU: Isro chairman S Somanath, whose yet-to-be released book (in Malayalam) created controversy after excerpts from it purportedly suggested that former chairman K Sivan had tried to scuttle his appointment to the top position, told TOI on Saturday that he will withhold the release of the book.
Clarifying that the intention of writing the book was to inspire youngsters and not to target anybody, Somanath told TOI: "The book is yet to be released, I think the publisher has given some copies to somebody… In view of the controversies, I've told the publishers to hold off on releasing the book, which was due next week… It should not have content that can be misrepresented and the purpose was not to create controversy.I will make a decision later about whether or not to release it at all."
He said the book — "Nilavu Kudicha Simhangal," which translates to 'Lions that drank the moonlight' — was to throw light on the challenges involved in a career and not to target anybody in particular.
On specifics that were reported quoting from the book, he said: "I'd only written that the induction of the URSC director into the space commission brought some sadness in me as it could hurt my chances, anybody would feel that… I did not write that someone tried to scuttle my chances," he said.
On Chandrayaan-2 landing, he said it was important to be transparent and talk about what actually went wrong, which he still believes should have been done.
Gaganyaan: ISRO bounces back after a technical glitch in the mission, first test flight successful for its maiden human spaceflight mission
"…I am really sad as this will definitely hurt Dr Sivan unnecessarily and that was not my intent. As a chairman he would have many choices and I never questioned that authority. It was only the question about my feeling sad and there was no other intention," Somanath said.
"In fact, just yesterday Dr Sivan and I discussed a lot of things about the long term vision for the space programme and I want him to chair some committees and this coming out today was not the best thing. I will meet him on Monday as it has to be in person," Somanath said.
He reiterated that every person would have to go through challenges during her/his journey to reach a top position in any organisation, and that the book was only to show that he too had challenges. "I wanted to say that if one focuses on the job, challenges can be overcome and not what has come out in public now," he added.
When contacted, Sivan said: "There is nothing for me to say." However, some personnel who had spoken with Sivan said that going by the reports quoting the book, there were several inaccuracies, including the time taken to appoint Somanath as Vikram Sarabhai Space Centre (VSSC) director and that the URSC director who was picked to be part of the space commission was set to retire before Sivan's term ended.