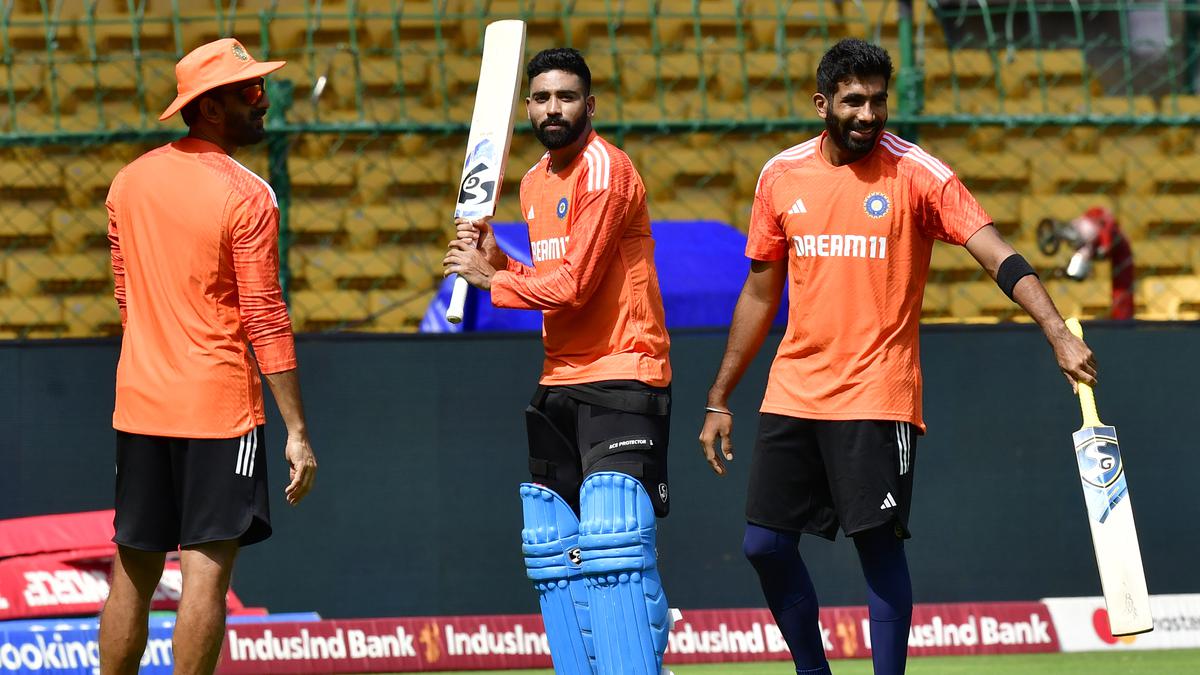 It was a typically quiet homecoming for India head coach Rahul Dravid at the team's optional training session at the M. Chinnaswamy Stadium here on Wednesday.
India takes on the Netherlands in its last league game here on Sunday. Former India and Karnataka captain Dravid, among the first to enter the field, had a close look at the pitch that will be used for the New Zealand-Sri Lanka clash here on Thursday. He took some time out to chat with an old friend — former India and Karnataka left-arm spinner Raghuram Bhat.
Virat Kohli, on the cusp of breaking Sachin Tendulkar's ODI century record, gave the session a miss. Skipper Rohit Sharma, sporting a relaxed orange tank top, did not bat, but engaged in a lengthy, animated discussion with Shreyas Iyer and Shubman Gill.
Shreyas and Gill hammered big shots aplenty, eliciting nervy screams of 'watch out!' as the ball whizzed dangerously towards unsuspecting onlookers.
Mohammed Siraj and Jasprit Bumrah were given first strike with the bat. After his stint, Bumrah held court with an enthusiastic group of net bowlers. When Bumrah bowled, he hit Ishan Kishan with a rising delivery. Kishan was down for the count, before eventually getting back on his feet to resume batting duties.
Fast bowler Prasidh Krishna, yet to get a game in this World Cup, bowled at full tilt for nearly the full session.