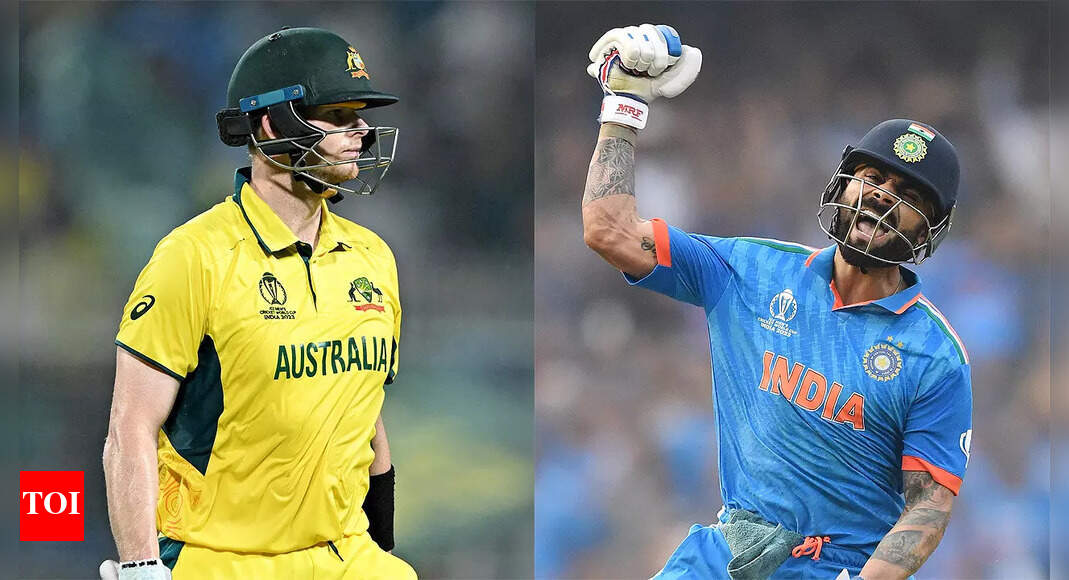 CHENNAI: India are well on their way to replicating the Australian
World Cup
dominance of 2003 and 2007, when they went on to become champions without losing a game.
Legendary Aussie finisher
Michael Bevan
, who was a part of the 2003 (and 1999) sides, feels India are definitely the favourites to emulate that brilliant Australian team by winning the World Cup final on Sunday.
"No team has really given them a run for their money in the World Cup so far. Very few have put enough pressure on India to get them to the point where they might even lose the match. They have been completely dominant in this tournament, which has been similar to the team that I played in 2003 and some parts in 1999, where we won seven matches in a row," Bevan said on the sidelines of the official jersey launch of Legends League Cricket team Southern Super Stars here.
The 53-year-old pointed out that India do not have a weak link and for Australia to topple them in the final, they need to have faith in their own capabilities.
"I feel Australia shouldn't go into the match targeting any specific Indian player. What I'd like to see the Australian team do is to trust their natural game plan. I think the best way for them to approach this final is to really trust their game plans, their talent, and not be premeditated. There's plenty of talent in the Australian cricket team for them to do the job, if they just trust their own instincts," Bevan explained.
Bevan felt if Steve Smith brings the stability in the middle overs, he could be the 'Virat Kohli' for Australia. "I personally said at the start of the tournament that if Australia are to win the World Cup, Smith needs to score big. He's got the skills and the temperament. He can bat through the middle overs against spinners. Australia have the players who can score quick runs at the start and end, but they're sort of just missing that flexibility and rotational ability through the middle overs. And Smith is capable of doing that, but he hasn't batted long enough.
"In much the same way Virat has been doing it for India. I think if Steve can do that for Australia in this final match, then Australia's chances of winning the World Cup increase dramatically."
Speaking about Australia's swift turnaround after a shaky start to the tournament, Bevan said: "They haven't been as consistent as they would have liked. Yet they find themselves in the World Cup final based on the amount of talent they have and a couple of match-winning performances from one or two guys in every match. They haven't been playing well as a team, but they've been doing good as individuals and well enough to take the game away from other teams."