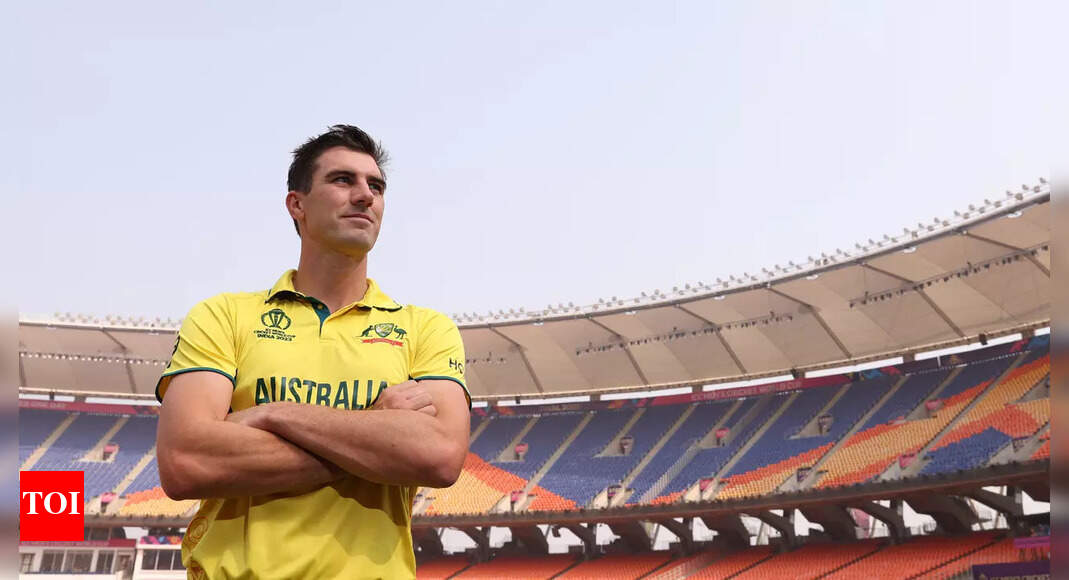 Australia are steadfast in their determination to confront any challenges that India may present in the ICC World Cup final, particularly in the wake of controversy surrounding a 'pitch switch' incident in the tournament.
India have demonstrated exceptional form throughout the World Cup, emerging victorious in all 10 matches leading up to Sunday's highly anticipated showdown in Ahmedabad.However, controversy marred the lead-up to their 70-run semi-final triumph over New Zealand in Mumbai when it was revealed that the game was played on a Wankhede Stadium pitch that had already been used twice earlier in the tournament, rather than on a freshly-prepared surface.
"No doubt playing on your own wicket in your own country has some advantages," Australia captain Pat Cummins said during a pre-match press conference on Saturday. "But we've played a lot of
cricket
over here. We'll be ready in terms of anything they'll throw at us…we'll make sure we have some plans."
The Mumbai semi-final saw over 700 runs scored, indicating that the re-used pitch had minimal impact on the outcome.
When asked about the final's pitch, Cummins said, "Yeah, just had a look. It looked pretty firm…I think Pakistan played someone there."
This reference harks back to India's clash with arch-rivals Pakistan in Ahmedabad four weeks ago, where the hosts secured a seven-wicket victory after winning the toss and restricting Pakistan to a total of 191.
Used pitches typically favour spinners, and in the five-man India attack, slow bowling is expected to play a significant role, with Kuldeep Yadav and Ravindra Jadeja anticipated to bowl 20 of the 50 overs in Sunday's final.
Australia, with a record five World Cup victories, are led by the 30-year-old fast bowler Cummins, a member of the triumphant 2015 side. He expressed excitement at the prospect of emulating cricket greats like Steve Waugh and Ricky Ponting by leading the team to glory on Sunday.
"It would be huge," he said. "We were all kids not too long ago, watching some of those great teams win the 1999, 2003, 2007 World Cups."
"To be captain (of a World Cup-winning team) would be an absolute privilege…it'd be awesome. It (the World Cup) has got the longest history of a world event where all the teams compete.
"You only get a shot at it every four years. So even if you have a long career, you might only play in two of these events. 2015 is still a career highlight for me, but I think tomorrow, if we win, might pip it."
(With AFP inputs)
Watch ICC World Cup: Australia beat South Africa by 3 wickets in second semifinal to set up title clash with India