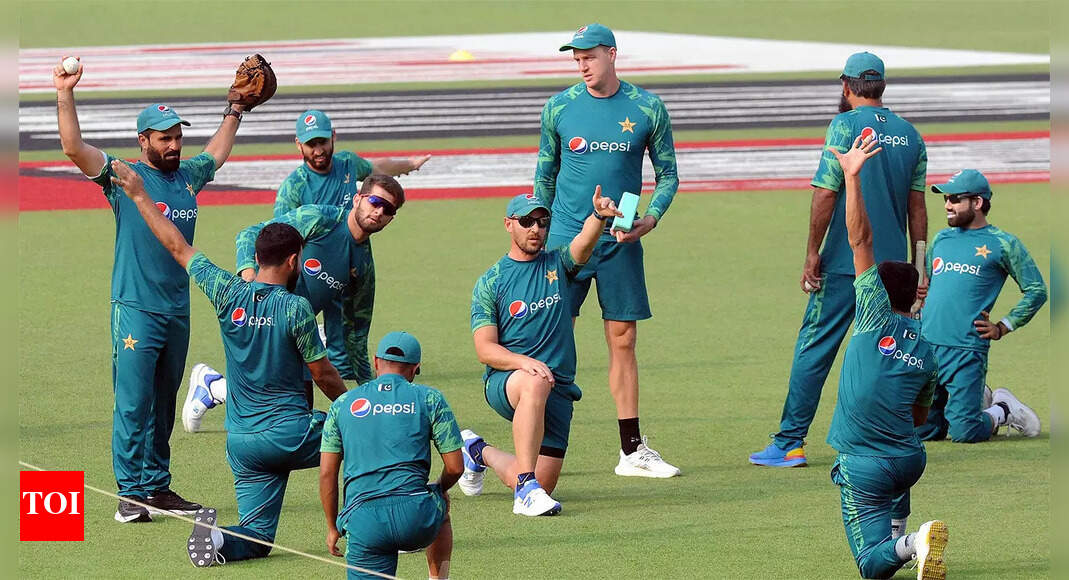 KOLKATA: Two underperforming teams take on each other in a
World Cup
match here on Tuesday, the outcome of which may eventually have no bearing on the tournament.
But then,
Pakistan
and Bangladesh were never among the favourites, were they? Even if the ICCrankings over the past few months would suggest otherwise, Pakistan (currently ranked 3) were at best, the dark horses and Bangladesh making the semifinals would have surprised everyone.But in a game of glorious uncertainties, anything can happen. However, nothing much happened to either Pakistan or Bangladesh that can be termed as pleasant.
Pakistan, the perennial crowd-pullers here, will surely draw quite a few fans to the Eden Gardens on Tuesday afternoon. In fact, on Monday afternoon when they landed up for practice, a motley crowd was there to greet them. Bangladesh have their own brigade of travelling fans who have hopped across the border to support the besieged Tigers.
This contest is not just about a fight for survival, but more of a matter to keep heads high. Mathematically, a win for Pakistan will keep them in the race for a semifinal spot, but, keeping in mind their current run rate, the calculations will need an Aristotle to solve.
Head coach Grant Bradburn acknowledged that. "We are not in a position we wanted to be in," he said on Monday. "We are not in control." Rankings are skewed, Bradburn went on to admit. "We have not played against India, or the other top teams, in recent times." However, they are prepared for Bangladesh. "We are at a new venue, but we know Bangladesh pretty well," Bradburn said.
Bangladesh, on the other hand, are as good as out of contention. A win, apart from putting smiles on the fans' faces, will do little to their hopes.
There would be a lot of introspection for Pakistan, a team traditionally known for its inconsistencies. They fire in unison, or flop together. A Shaheen Shah Afridi would have the rival batters hopping on his day. And the next day, he would be handing out lollipops. Although captain Babar Azam has been moderately successful in this tournament, he has not shown the ability to carry the team solely on his shoulders. Mohammad Rizwan too has waged lonely battles. There have been other bright sparks, but not quite enough. "Our batters have got in, but haven't gone on," is how Bradburn summed it up.
Bangladesh have been even more wanting in their efforts. Skipper Shakib Al Hasan continues to search for answers to their failures even as Bangladesh hope for an honourable exit. "We will do our best and look for two points," a resigned Shakib said on Monday. "Our aim now is to finish as high as we can and qualify for the Champions Trophy."
A win against Pakistan would be their best chance to salvage some pride from an otherwise disappointing campaign.