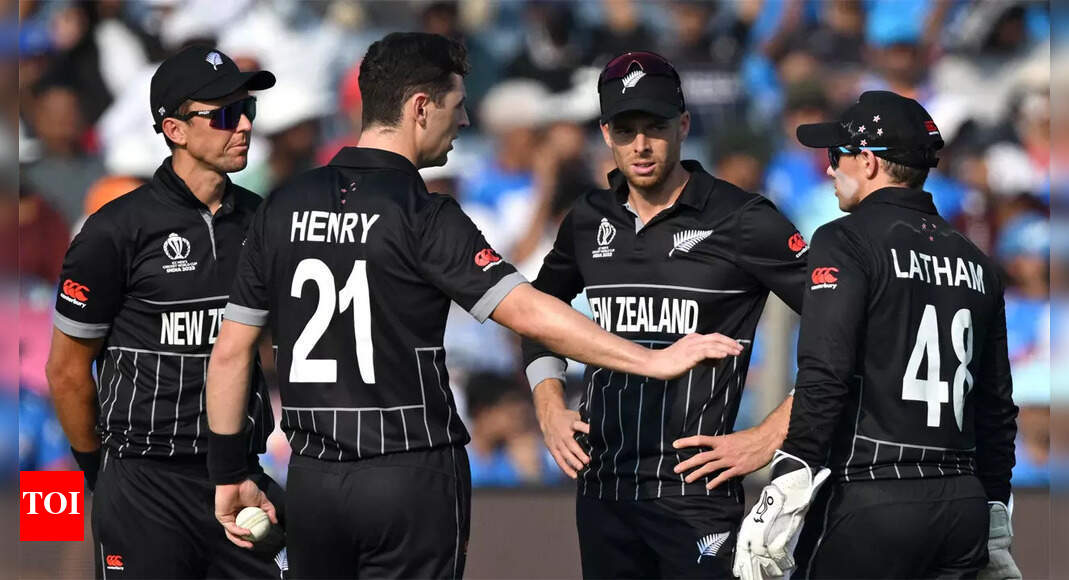 Defeat to SA was deflating but wins against
Pakistan
and
Sri Lanka
will see team through to semis
PUNE: Momentum is a funny thing. "When luck goes your way, the runs start to flow, things start to move a little bit, and once momentum starts changing, it's hard to bring it back," said
Kiwi
batting allrounder Glenn Phillips after his team got a 190-run thrashing at the hands of South Africa in Pune on Wednesday.
He was referring to a passage of play when South Africa's batting display took the game away from them. And of course, about losing a heap of wickets upfront during a daunting chase.
World Cup 2023: South Africa defeat New Zealand by 190 runs
If New Zealand don't make it to the semifinals of this World Cup, they would surely look back at the horrendous effort in Pune. Since September last year, they have lost by 75 runs or more on six occasions when they have opted to bowl first. And won just twice.
The Black Caps feel destiny is still in their hands as wins against Pakistan (Nov 4) and Sri Lanka (Nov 9) will see them through. But it's not easy to bounce back from a hiding. For starters, they have to hope that Pakistan are in the mood of self-destruction. "They should also lose the toss against Pakistan. That would ensure that they won't make another questionable decision like they did on Wednesday – of fielding first against South Africa.
They tried to sugarcoat the call. "We thought (bowling first) was best on this pitch with the information that's been given and that's what we go by every game," said Phillips. "South Africa are incredibly strong batting first but we have got an incredibly good bowling lineup (even in the absence of Lockie Ferguson) and there was no reason that we couldn't have restricted them to a total that could have been a lot easier to chase."
But that leads to more questions without convincing answers: Did they trust the wrong person for the information? Were they not confident enough about their bowlers to defend a decent total? Were they unsure that had they batted first they wouldn't have put on 275-plus on this slightly responsive pitch in the afternoon session?
Most importantly, what kind of total were they hoping for from South Africa to give themselves a good shot of chasing? South Africa captain Bavuma said they would have batted first anyway had they won the toss.
Their centurion Rassie van der Dussen offered a clue, saying, "When you win the toss and bowl first, you are looking to strike up front and put the batting team under pressure."
In other words, there is a lot of pressure on the bowlers to strike early if you opt to bowl first. And if the opposition batters display patience and technique and the pitch is not too helpful for the bowlers, the bowling team is immediately on the back foot.